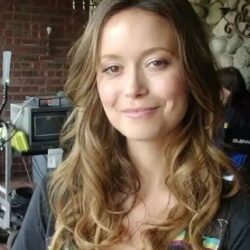 Birthday
July 24, 1981 (42)
Summer Glau is an American actress recognized for her distinctive performances in several popular television series and films. Born and raised in Texas, she entered the acting industry following a successful career as a classically trained dancer.
Glau first garnered attention for her role as River Tam in Joss Whedon's sci-fi series "Firefly." Her character was later reprised in the film continuation "Serenity," which won her critical acclaim. In addition, Glau's performances in "The 4400," "Terminator: The Sarah Connor Chronicles," and "Arrow."
Glau has shared the screen with a host of notable actors and directors over the years. Her work with Joss Whedon on both "Firefly" and "Serenity" was a formative part of her early career. Additionally, she starred alongside Lena Headey and Thomas Dekker in "Terminator: The Sarah Connor Chronicles." Glau's performance in "Arrow" allowed her to collaborate with Stephen Amell, while in "The 4400," she worked with Joel Gretsch and Jacqueline McKenzie. Her role in "Alphas" led to shared scenes with David Strathairn, and in "Dollhouse," she collaborated with Eliza Dushku. Furthermore, she appeared in an episode of "The Big Bang Theory," sharing screen time with the ensemble cast, including Jim Parsons and Kaley Cuoco.
Glau's performances have been recognized with several notable awards. She won the SFX Award for Best Actress for her role in "Serenity" in 2006. Furthermore, she was nominated for a Saturn Award for Best Supporting Actress on Television for her work in "Terminator: The Sarah Connor Chronicles" in 2008.