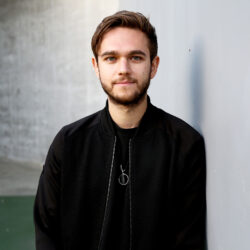 Birthday
September 2, 1989 (33)
Anton Zaslavski, known professionally as Zedd, is a German-Russian DJ, record producer, and songwriter. According to the world's charts, Zedd's most listened songs are "The Middle", "Stay", "Stay the Night", "Clarity", and "I Want You to Know".
Zedd grew up and began his musical journey in Kaiserslautern, Germany. His stage name, Zedd, was derived from zed, the English pronunciation, barring American English, for the first letter of his surname, Z. In 2012, he released "Clarity" (featuring Foxes), which propelled him to mainstream success, reaching the 8th position on the Billboard Hot 100 and earning him a Grammy for Best Dance Recording at the 56th Grammy Awards. Later in 2012, he released his debut studio album Clarity, with hit single "Stay the Night" (featuring Hayley Williams) appearing on the 2013 deluxe edition of the album.
In 2015, his second studio album True Colors was released, supported by its lead single "I Want You to Know" featuring Selena Gomez. Subsequent well-known songs include "Stay" with Alessia Cara, peaking at number 7, "The Middle" with Maren Morris and Grey, and, as a featured artist, "Break Free" with Ariana Grande, peaking at number 4 in the US.