 No Pets (John Turturro)
John Turturro does not have any reported pets.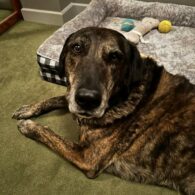 Ditto the Dog - Mondale from "Succession" and Radar from "Severance"
Ditto is a dog actor that's best known for his role as Mondale on HBO's "Succession", where he plays Mondale, the dog of Tom (Matthew Macfadyen) and Shiv Roy (Sarah Snook). Ditto also has a role on Apple TV's "Severance", where he plays Radar, the dog of Irving (John Turturro). The photo of Ditto show here was shared by "Severance" director Ben Stiller on Twitter when he was impressed to find out Ditto was also on "Succession" but never mentioned it to him.
Working with #Ditto on #Severance for the first time since i found out he's Mondale on #Succession. I'm both starstruck and and a little hurt he didn't tell me before. I think he probably worried I'd ask him too many fan questions which he wouldn't be allowed to answer.

@BenStiller, Twitter, April 2023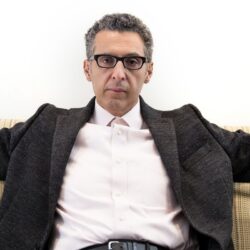 Birthday
February 28, 1957 (66)
John Turturro is an American actor, director, producer and writer. He is known for his contributions to the independent film movement. He has appeared in over sixty feature films and has worked frequently with the Coen brothers, Adam Sandler, and Spike Lee. He began his acting career on-screen in the early 1980s, and received early critical recognition with the independent film Five Corners (1987). Turturro's mainstream breakthrough came with Lee's Do the Right Thing (1989) and the Coens' Miller's Crossing (1990) and Barton Fink (1991), for which he won the Best Actor Award at the Cannes Film Festival. His subsequent roles included Herb Stempel in Quiz Show (1994), Jesus Quintana in The Big Lebowski (1998) and The Jesus Rolls (2020), Pete in O Brother, Where Art Thou? (2000), Seymour Simmons in the Transformers film series and is set to play Carmine Falcone in The Batman. In 2016, in a lead role, he portrayed a lawyer in the HBO miniseries The Night Of. He had a recurring role in the miniseries The Plot Against America in 2020.