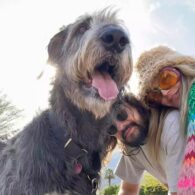 Anton (Dog)
In February 2023, Tom Kaulitz and Heidi Klem faced the abrupt loss of their Irish Wolfhound, Anton. This heart-wrenching event followed the loss of their German Shorthaired Pointer, Capper, just a month earlier. Adding to the sorrow, Tom's twin brother, Bill Kaulitz, lost his own dog a week prior. Given the close timing of these losses, the group harbors suspicions of poisoning as a potential cause.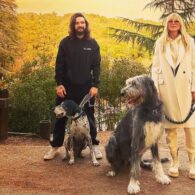 Capper (Dog)
Tom Kaulitz and Heidi Klum experienced the loss of their 15-year-old German Shorthaired Pointer, Capper. Despite the dog's advanced age, the couple had concerns about poisoning as the cause of death, particularly given the proximity in time to the passing of their Irish Wolfhound, Anton.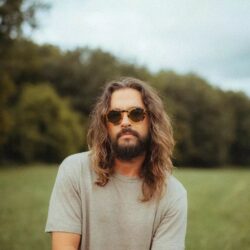 Birthday
September 1, 1989 (34)
Tom Kaulitz is a German musician, primarily known as the guitarist of the rock band Tokio Hotel.
Kaulitz gained international fame as a part of Tokio Hotel, which released its debut album, "Schrei," in 2005. The album was an instant success and certified platinum in Germany, solidifying the band's reputation in the music scene. With multiple albums under their belt like "Humanoid" and "Dream Machine," Tokio Hotel became a household name, especially in European countries.
Throughout his career, Kaulitz has worked with a range of celebrities in various capacities. Inside the band, he's worked closely with Bill Kaulitz (vocals), Gustav Schäfer (drummer), and Georg Listing (bass). Collaborations outside include working with musicians such as Nena, Usher, and Kerli. In the fashion world, he's rubbed shoulders with Wolfgang Joop and Karl Lagerfeld. Actors like Jaden Smith and Jamie Campbell Bower have also crossed paths with him, either in projects or social gatherings. The producer David Jost and singer-songwriter VV Brown are among other notable individuals he's worked with.
Kaulitz has earned several titles and distinctions. In 2008, he and his band won the MTV Europe Music Award for "Best InterAct." They've also received the Golden Penguin Award in Austria for "Best International Band." Moreover, he became an esteemed member of the Federal Cross of Merit order in Germany for his significant contributions to music and culture.