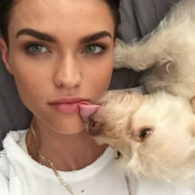 Ru (Dog)
Ru was rescued from a hoarder's puppy breeding farm in 2012. Ruby Rose dotes on Ru constantly, showing off commissioned portraits painted of Ru and her puppy-sister Chance as royalty. Rose recently brought Ru to the Dominican Republic while filming xXx: Return of Xander Cage so the pup could have a little R&R. Not an unusual expense for Rose who prefers to bring her furbabies on her travels. Ruby, can you adopt us too please?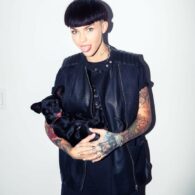 Chance (Dog)
Chance was rescued in 2014 from a shelter with a death sentence. Knowing that the pup was scheduled to be euthanized, Rose came to the rescue. She was originally trying to find Chance a home after fronting his expensive vet bills and wheelchair (think: thousands) but it seems Chance has worked her way into Rose's heart and family… furever. Chance and Ruby Rose are seen here in a 2015 photoshoot for The Coveteur.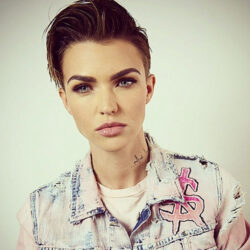 Birthday
March 20, 1986 (37)
Model, DJ, actress and TV presenter Ruby Rose came out at the tender age of 12. Born March 20th 1986 to a single mother in Australia, Rose has proven herself as a multi-talented success. Long time supporter of animal and human rights, Ruby Rose is a genderfluid babe you can't not have a celeb crush on.
Known most for her role as Stella Carlin in Orange is the New Black, Rose also stars in the short film Break Free which focuses on trans experience and gender roles. Ruby is on screen beside her bestie Vin Diesel in xXx: Return of Xander Cage and also alongside Keanu Reeves in the upcoming action flick John Wick: Chapter 2. Later this year she'll be making an appearance in Pitch Perfect 3. Two movies in the first two months of the year with a third on the way? Ruby Rose is a multi-talented machine with a reported net worth of $2.5 million.
RELATED: Dogs of John Wick – The Definitive Guide to The Dogs of the Films and Cast.