 No Pets (Colin Jost)
Colin Jost may have adopted some pets with his marriage to Scarlett Johansson but he does not have any reported pets of his own.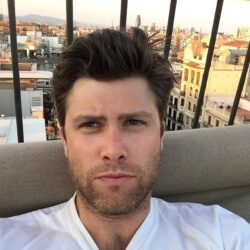 Birthday
June 29, 1982 (40)
Colin Jost is an American comedian, actor and writer. He has been a writer for Saturday Night Live (SNL) since 2005 and Weekend Update co-anchor since 2014. He also served as one of the show's co-head writers from 2012 to 2015 and later came back as one of the show's head writers in 2017.
Jost began a relationship with actress Scarlett Johansson in May 2017, whom he met at an SNL afterparty when Johansson was hosting. In May 2019, Jost and Johansson were engaged. They married in October 2020, at their New York home. They had a son named Cosmo in August 2021.