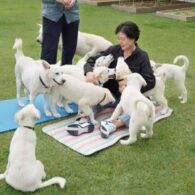 Gomi and Songgang
Gomi and Songgang are Pungsan dogs gifted by North Korean leader Kim Jong-un to Moon Jae-in while he was president of South Korea. Pungsan dogs are a very rare breed found only in North Korea, that Kim Jong-un and his late father Kim Jong-il would give as political gifts. In December 2022, Gomi and Songgang were given to a South Korean zoo, after Jae-in claimed that the current government refused to cover the dogs' expenses. Gomi and Songgang had six puppies together. Maru
Former South Korean president Moon Jae-in had a dog named Maru. In December 2022, Jae-in announced that Maru had passed away.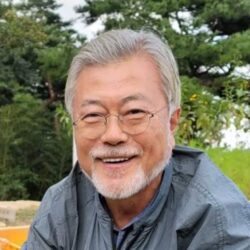 Birthday
January 24, 1953 (70)
Moon Jae-in is a South Korean lawyer, civil servant, and former politician born on January 24, 1953. He's most known for being the 12th president of South Korea, serving from 2017 to 2022.