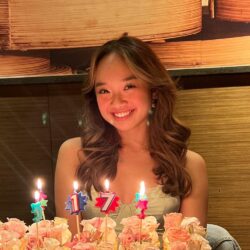 Birthday
December 8, 2005 (17)
Nicole Laeno is a talented dancer, actress, and social media influencer known for her impressive skills in dance and her captivating presence on social media. Nicole's breakout roles include her appearances in popular TV shows such as "Crazy Ex-Girlfriend" and "The Ellen DeGeneres Show," where she has showcased her incredible dance moves and infectious personality. She has also worked as a choreographer for various music videos and live performances, including Jojo Siwa's "D.R.E.A.M" tour and the Kids' Choice Awards.
One of the most notable milestones in Nicole's career is her appearance in Justin Bieber's "Sorry" music video, which has over 3 billion views on YouTube. In the video, Nicole and her dance crew are seen showcasing their impressive moves alongside Justin Bieber himself, solidifying Nicole's status as a sought-after dancer in the entertainment industry. This project was a turning point in Nicole's career, leading to several other high-profile collaborations with other artists and celebrities.
Speaking of collaborations, Nicole has worked with some of the biggest names in the industry, including Ariana Grande, Camila Cabello, and Mariah Carey. She has also been a part of dance crews such as immaBEAST and LilBeasts, which have gained a huge following online.