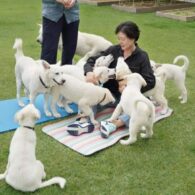 Gomi and Songgang
Gomi and Songgang are Pungsan dogs gifted by North Korean leader Kim Jong-un to Moon Jae-in while he was president of South Korea. Pungsan dogs are a very rare breed found only in North Korea, that Kim Jong-un and his late father Kim Jong-il would give as political gifts. In December 2022, Gomi and Songgang were given to a South Korean zoo, after Jae-in claimed that the current government refused to cover the dogs' expenses. Gomi and Songgang had six puppies together.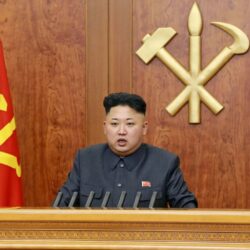 Birthday
January 8, 1984 (39)
Kim Jong-un is the current Supreme Leader of North Korea, having assumed the position after the death of his father, Kim Jong-il, in 2011. As the leader of North Korea, Kim holds complete control over the country's government, military, and media, and he is widely considered to be one of the world's most powerful and enigmatic leaders. Kim has pursued a policy of nuclear weapons development, which has brought him into conflict with the international community, and he is known for his aggressive rhetoric and unpredictable behavior. Despite the many challenges facing North Korea, Kim remains a highly influential figure in the country, and his leadership style continues to shape the future of the nation and its relationship with the rest of the world.