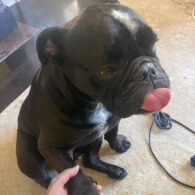 Stitch (Dog)
Bill Kaulitz suffered the loss of his dog, Stitch, in a sudden turn of events in February 2023. This tragedy came just a week after Bill's twin brother, Tom Kaulitz, and Heidi Klum also lost their two dogs, Capper and Anton. While the trio suspects poisoning may be involved, they have refrained from making further announcements until the autopsy results clarify the unforeseen cause.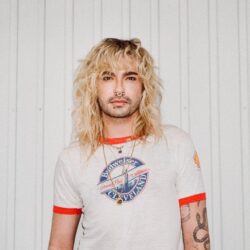 Birthday
September 1, 1989 (34)
Bill Kaulitz is best known as the lead vocalist of the German band Tokio Hotel, gaining international recognition with hits like "Durch den Monsun" and "Schrei."
Kaulitz made his initial splash in the music world with Tokio Hotel's 2005 debut album, "Schrei." The album sold more than half a million copies worldwide and produced four top-five singles in both Germany and Austria. The band continued to rise in prominence, diversifying its musical style from pop-rock and alternative rock to electropop and synth-pop in later years. In 2007, their second German-language album, "Zimmer 483," and their first English-language album, "Scream," led to global album sales of over 2.5 million copies.
Kaulitz's work extends beyond Tokio Hotel through collaborations with a range of artists and celebrities. Inside the band, he has a strong working relationship with Tom Kaulitz (guitar), Georg Listing (bass), and Gustav Schäfer (drums). He has also been involved in projects with producers like David Jost and Patrick Benzner. Kaulitz and his band have also shared the stage with international acts like Kelly Clarkson and Cinema Bizarre.
Bill Kaulitz and Tokio Hotel have been groundbreaking, particularly for a German band. They became the first German band to win an MTV Video Music Award for Best New Artist in 2008. The awards continued to roll in, including the Best Group title at the 2009 MTV Europe Music Awards and Best World Stage Performance at the 2010 MTV Europe Music Awards. The band even secured an award at the MTV Video Music Awards Japan in 2011, another first for a German band.