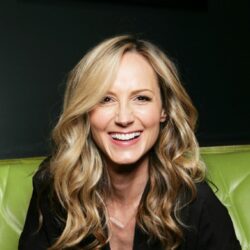 Birthday
October 25, 1970 (53)
Chely Wright is an American country music singer and songwriter, best known for hits like "Shut Up and Drive" and "Single White Female."
Wright has released several albums that have gained considerable attention, such as "Take Me as I Am" in 1994 and "Single White Female" in 1999. Her 1997 album "Let Me In" was also notable for its mature themes. Songs like "Shut Up and Drive," "It Was," and "Single White Female" topped country music charts, cementing her position in the genre.
Wright has collaborated with a plethora of talents from various fields over the course of her career. Musically, she has worked with artists such as Vince Gill, Trisha Yearwood, Brad Paisley, Dolly Parton, and Richard Marx. Beyond music, Wright has teamed up with Rosie O'Donnell for charity events and actress Kristen Stewart for public engagements. She has also been linked with figures like Dr. Maya Angelou, Ellen DeGeneres, and Oprah Winfrey for interviews or shared causes.
Her career hasn't gone unnoticed, as she has received various awards and distinctions. Wright won the Academy of Country Music (ACM) award for Top New Female Vocalist in 1995. Additionally, she received an American Society of Composers, Authors, and Publishers (ASCAP) award for her song "Single White Female." Her activism in the LGBTQ+ community, particularly after coming out as gay, has garnered her honors like the GLAAD Media Award and recognition from organizations such as the Human Rights Campaign.