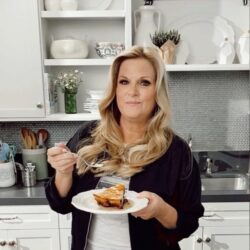 Birthday
September 19, 1964 (58)
Trisha Yearwood is a country music legend with a career spanning over three decades. Born in Georgia in 1964, Yearwood began her music career in the late 1980s as a demo singer in Nashville. She quickly caught the attention of record executives and landed a record deal with MCA Nashville, releasing her debut album in 1991. The album was a critical and commercial success, featuring hit songs like "She's in Love with the Boy" and "Like We Never Had a Broken Heart." Yearwood went on to become one of the most successful female country artists of all time, selling millions of records and winning multiple awards, including three Grammy Awards.
In addition to her music accomplishments, Yearwood has also dabbled in acting, appearing in shows like "JAG" and "The Passion" and lending her voice to several animated films and TV shows. She has also collaborated with a number of influential artists and celebrities over the years, including Don Henley, Garth Brooks, Kelly Clarkson, and Reba McEntire.
She is also the owner of The Trisha Yearwood Pet Collection. The brand is collection of pet products created by country music star. The collection includes a variety of items such as dog food, treats, and toys, all made with natural and wholesome ingredients. Yearwood has been a longtime advocate for animal welfare and the collection is a reflection of her commitment to providing pets with healthy and high-quality products.