 No Pets (Jim Kerr)
Jim Kerr does not have any reported pets.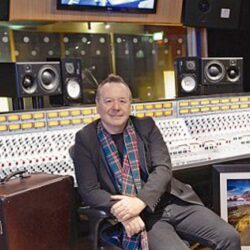 Birthday
July 9, 1959 (64)
Jim Kerr is best known as the lead vocalist of the rock band Simple Minds, a group that made waves in the international music scene with hits like "Don't You (Forget About Me)" and "Alive and Kicking."
Kerr's vocal prowess found its spotlight with the formation of Simple Minds in the late 1970s. The band's fusion of post-punk and new wave musical styles captured the zeitgeist of the era. Their album "New Gold Dream (81-82-83-84)" is considered a pivotal work, and tracks like "Belfast Child" have been lauded for their lyrical depth. They've also dabbled in the cinematic world, contributing to soundtracks for movies like "The Breakfast Club" and "Sixteen Candles."
Over the years, Kerr has collaborated with a range of musicians and artists that cut across genres. These include producer Steve Lillywhite, who worked on multiple Simple Minds albums; guitarist Charlie Burchill, a founding member of the band; bassist Derek Forbes, another co-founder; keyboardist Michael MacNeil; singer Chrissie Hynde of The Pretenders; Brian McGee, the band's original drummer; Mel Gaynor, the long-serving drummer; and Eddy Duffy, who played bass from 2002-2010. His work with artists like Peter Gabriel and Lou Reed speaks volumes about his collaborative spirit and the expansive reach of his musical influences.
Kerr has not been a stranger to recognition for his work. He has received several Brit Awards with Simple Minds, including Best British Group in 1990. The band also won the Ivor Novello Award for Outstanding Song Collection in 2016. Their work on the "Breakfast Club" soundtrack even led them to be part of the Grammy-nominated ensemble for Best Original Score.