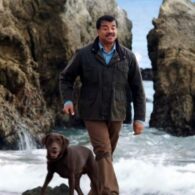 Labrador
Neil deGrasse Tyson has one dog that's a chocolate Labrador, seen walking on a beach together in a segment from his show Cosmos: A Spacetime Odyssey titled "Weather Versus Climate Change".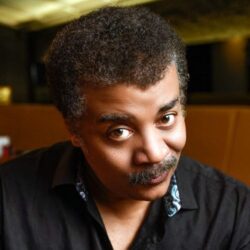 Birthday
October 5, 1958 (64)
Neil deGrasse Tyson is an American astrophysicist, science communicator, media personality, and author. He is best known for his popular science books and his appearances as a science expert on various television shows and documentaries.
Tyson was born and raised in New York City. He attended Harvard University, where he earned a bachelor's degree in physics, and later went on to earn a master's degree and a doctorate in astrophysics from Columbia University. He began his career as a research scientist at the Princeton University Astrophysics Laboratory before transitioning to science communication.
Tyson has written several best-selling books, including "The Pluto Files," "Astrophysics for People in a Hurry," and "Space Chronicles: Facing the Ultimate Frontier." He has also made numerous appearances on television, including as the host of the rebooted version of the television series "Cosmos: A Spacetime Odyssey," which premiered in 2014.
Throughout his career, Tyson has worked with a number of notable artists, athletes, and celebrities. He has collaborated with musician and composer Philip Glass on the score for the 2007 documentary "The Pluto Files," and he has appeared on television shows such as "The Big Bang Theory" and "The Daily Show." He has also worked with celebrities such as Bill Nye, James Cameron, William Shatner, and Seth MacFarlane.