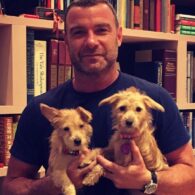 Woody and Willow
Woody and Willow are two scruffy mixed breed pups displaced by the Texas Tropical Storm, Hurricane Harvey. Liev Schreiber found them backstage at the Live with Kelly and Ryan morning talk show, prepping for their segment on Hurricane Harvey dogs. Liev knew the dogs would be perfect for his two sons with Naomi Watts, Samuel and Sasha, and adopted the pair on the spot.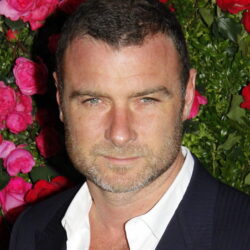 Birthday
October 4, 1967 (55)
Isaac Liev Schreiber is an American actor and filmmaker. After a series of independent film roles in the early 1990s, his big break came when he was cast in the Scream film trilogy. This led to supporting roles in major studio films, such as Ransom (1996) with Mel Gibson, The Hurricane (1999) with Denzel Washington and The Sum of All Fears (2002) with Ben Affleck and Morgan Freeman. He also starred with Hugh Jackman in Kate and Leopold (2001) and X-Men Origins: Wolverine (2009). Also known for his success on Broadway, he is currently the star of the Showtime series Ray Donovan. He had an 11-year relationship with actress Naomi Watts and has two children with her.