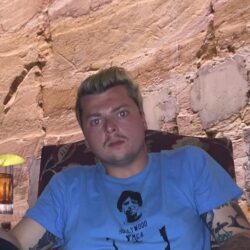 Birthday
May 18, 1992 (31)
Spencer Breslin is an American actor and musician recognized for his engaging performances in numerous films and television series since childhood.
Breslin first captured the hearts of audiences worldwide in his breakthrough role in the hit film "The Kid" (2000), where he shared the screen with Bruce Willis. His portrayal of the young Rusty Duritz was both compelling and heartfelt, leading to his rapid rise in Hollywood. His performance in "The Kid" led to him landing other significant roles, like Conrad in "The Cat in the Hat" (2003), alongside comedy legend Mike Myers, and Curtis, the mischievous elf, in the "Santa Clause" sequels with Tim Allen. Additionally, Breslin's television appearances have been impactful, with standout roles in "Law & Order" and "Center of the Universe."
Spencer Breslin's collaborations with various celebrities have added richness to his career tapestry. He has shared the screen with renowned actors like Dakota Fanning in "The Cat in the Hat," Abigail Breslin in "Raising Helen," Jennifer Garner in "The Odd Life of Timothy Green," and Mandy Moore in "Saved." Additionally, he has worked with esteemed directors like M. Night Shyamalan in "The Happening" and Garry Marshall in "Raising Helen."
Throughout his career, Breslin has garnered several titles and distinctions for his performances. In 2000, he won the Young Artist Award for Best Performance in a Feature Film for his role in "The Kid." Additionally, in 2007, his performance in "Harold" was honored with the Best Actor Award at the Stinkers Bad Movie Awards.