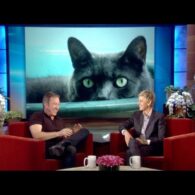 Joey
Tim Allen had an enormous cat named Joey. In an interview, he once let Ellen Degeneres know on The Ellen Show that his girls called him Gato Gordo. Joey has passed away.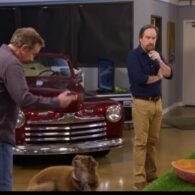 Charlie
Tim Allen has a dog named Charlie. He once brought him on to the show Assembly Retired in a cameo for Richard Karn's show.
Tim Allen is an American actor and comedian. He is known for playing Tim "The Toolman" Taylor on the ABC sitcom Home Improvement (1991–1999) with Richard Karn and Mike Baxter on the ABC/Fox sitcom Last Man Standing (2011–2021). He voices Buzz Lightyear for the Toy Story franchise and played Scott Calvin and Santa Claus in the Santa Clause franchise (1994–present). Allen's other films include Tropical Snow (1988), Galaxy Quest (1999), Joe Somebody (2001), Zoom (2006), Wild Hogs (2007), The Six Wives of Henry Lefay (2009), Crazy on the Outside (2010), 3 Geezers! (2013), and El Camino Christmas (2017).