 No Pets (Mana-sama)
Mana-sama does not have any reported pets.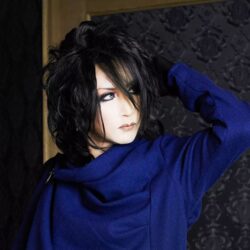 Birthday
March 19, 1969 (54)
Mana-sama, whose real name is Mana, stands as a multifaceted Japanese musician, best known as the guitarist and mastermind behind the visual kei rock band Malice Mizer, as well as the founder and driving force of Moi dix Mois. He is celebrated not only for his musical compositions but also for his distinct fashion influence that helped shape the visual kei subculture in Japan and beyond.
Delving into Mana-sama's body of work, the breadth and depth are remarkable. His journey began with Malice Mizer in the early 90s, a band whose music blended elements of neoclassical metal, symphonic rock, and electronic music. With albums like "Merveilles" and "Bara no Seidou," the band achieved commercial success and gained a cult following. Notably, the band's performances often resembled theatrical plays, featuring elaborate costumes and decadent set designs. Following the disbandment of Malice Mizer, Mana founded Moi dix Mois in 2002, a project that saw him taking on multiple roles, from guitarist and keyboardist to primary composer and producer. Here, he released albums such as "Dix Infernal" and "Nocturnal Opera," maintaining the gothic aesthetic and theatrical performances of his previous band but incorporating a heavier, darker sound.
Throughout his career, Mana-sama has consistently collaborated with various artists and celebrities, shaping his unique sound and aesthetic. Singers such as Gackt and Klaha lent their vocals to Malice Mizer, each contributing to different eras of the band's history. Other musicians like Közi and Yu~ki were critical members of the band, contributing to its unique sound. Additionally, Mana collaborated with Kami, whose drumming was instrumental in creating the band's signature rhythm section. For Moi dix Mois, Mana collaborated with vocalist Juka, as well as Seth, who would later become the band's long-standing vocalist. Not to forget Hayato Asano, the producer and sound engineer who played an instrumental role in shaping the sound of Moi dix Mois.
Mana-sama's contributions to music and fashion have not gone unrecognized. In 2004, he was honored with the "Best Dressed" award by the music and fashion magazine, "Kera." More recently, his influence on the visual kei subculture earned him a place in the "Visual Kei: The Evolution of Movement" exhibition at the Ueno Royal Museum in Tokyo in 2016. His band, Moi dix Mois, won the "Best International Band" at the Japanese Music Awards in 2006.