Are you always thinking about the Roman Empire? And/or cats? Then we have the article for you! The Torre Argentina Cat Sanctuary is a cat shelter based in the ancient ruins of Largo di Torre Argentina, in Rome, Italy.
A brief history of Largo di Torre Argentina
Ok, if you're actually into the Roman Empire's history, I'll have to make this quick and get to the cats. During the 4th century BC, this large open space was built in Campus Martuis, one of the most populous areas of ancient Rome. Several Roman temples were built there in the two centuries that followed, along with Pompey's Theater. This square is most famous for being the location where Julius Caesar was assassinated by a bunch of his disgruntled coworkers (including his BFF Brutus). In the early 1800s, an opera house and theater were built in the square.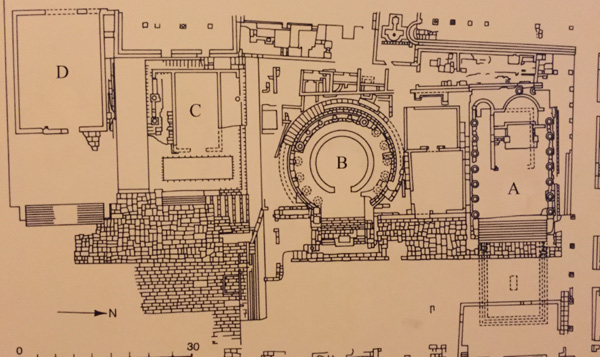 The history of the Torre Argentina Cat Sanctuary
in 1929, the temple ruins were unearthed, but with no plans to remove or renovate the historic area. This new ancient playground seemed to draw feral and/or Roman Empire-obsessed cats to the area. Then in the 1950s, a few locals found access to the underground warehouse that the acheologists used in the 1920s. They allowed the stray cats access to the warehouse for shelter and started feeding them.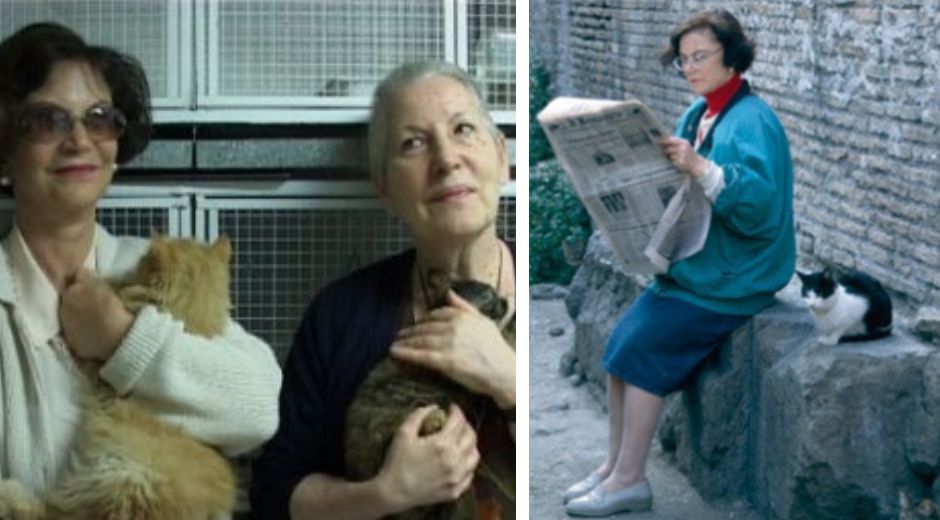 This duty was passed on to other kind humans, until it reached Lia and Silvia, the founders of the sanctuary in 1993. On their official website, they say that from 1929 until 1992, the cats were generally fed on a regular basis by a succession of cat ladies, also known as "gattare". Grazie cat ladies!
The Torre Argentina Cat Sanctuary today
Sorry to say, the sanctuary's mission isn't on teaching cats about the Roman Empire. They focus on neutering and spaying cats – Both at the sanctuary and in surrounding areas. They also provide healthcare, vaccines, food, and help them get adopted. Around 150 cats call the ruins home. Their headquarters also provides homes for disabled or elderly cats that aren't as likely to get adopted. (But if you're and Roman Empire enthusiast looking to adopt, we bet an elderly cat would be way more into it than a kitten!)
Run by volunteers, the shelter is open to the public to meet the cats, buy souvenirs to support the cause or donate. The shelter has managed to help and rehome thousands of cats over the last 30 years. In 2012, some mean archaeological officials tried to kick the cats out, but luckily over 30,000 people signed a petition to keep the cat sanctuary running. But they're always under threat of being shut down, so every donation helps! And you can follow them on Instagram at @gattiditorreargentina.
Related: Two cats spent years trying to sneak into a Japanese Museum – Now they have their own merch collection!