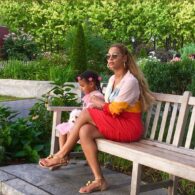 Puppy Carter
In August of 2016, Beyoncé and her daughter Blue Ivy Carter were spotted walking the streets of New York with a brand-new puppy. Dressed in a fashionable red skirt, frilly blouse, and a pair of sandals, Beyoncé walked alongside the equally stylish Blue in a beautiful pink dress with their new puppy. The trio reportedly jetted off to Camp David in Maryland to celebrate Labor Day weekend and Beyoncé's 35th birthday with Michelle Obama and her daughters, Sasha and Malia Obama.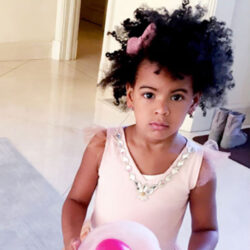 Birthday
January 7, 2012 (11)
Blue Ivy Carter is the first daughter of music industry legends Jay-Z and Beyoncé. Born into music royalty, Blue has been given a specific set of skills including entrepreneurialism which includes the know-how of managing her own online brand – something dangerous for even the most experienced users, ie. Donald Trump. Blue is reportedly written into the Carter family documents with an even split giving her an estimated $1 Billion from birth.