 No Pets (Lauryn Hill)
It's unknown if Lauryn Hill has any pets.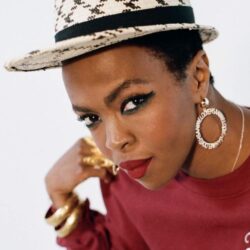 Birthday
May 26, 1975 (48)
Lauryn Hill is an American singer, rapper and songwriter who rose to fame in the late 1990s as a member of the hip hop group The Fugees with Wyclef Jean and Pras Michel. Hill's 1999 solo album, The Miseducation of Lauryn Hill, is one of the best-selling albums of all time and has won multiple Grammy Awards. Hill has released numerous singles throughout her career, including her hit singles "Ex-Factor" and "Doo Wop (That Thing)".