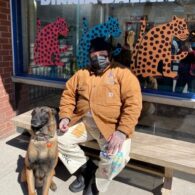 Dog
Chef Matty Matheson has a second dog which looks like a Malinois. If you have more info on Matty's dogs, please let us know!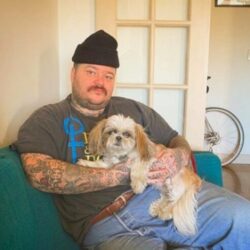 Birthday
February 7, 1982 (40)
Matthew James "Matty" Matheson is a Canadian chef, restauranteur, entrepreneur, author, and TV and internet personality. He's most well known for his regular appearances on the Vice show Munchies, for hosting Viceland's It's Suppertime! and Dead Set on Life, and a variety of YouTube shows. As a professional chef, he first became known for his role as executive chef at Parts & Labour in Toronto from 2010 to 2019. He then went on to co-found Maker Pizza in Toronto, along with several pop-up restaurants. He's authored two cookbooks: Matty Matheson: Home Style Cookery and Matty Matheson: A Cookbook. Most recently, he launched Matheson Cookware, his own line of high-end cast iron pans and cookware.