Want to get a glimpse of the life of luxury with a few lucky adventure cats? Take a look at @thezenkitty. Run by run by Tanya Michel, the channel chronicles the daily lives of her three rescued Persian cats, Zen (White & orange), Leo (orange), and Minki (white), and Oppi the dog. The rescue family live in the United Arab Emirates where it looks warm all the time – Must be nice. And these cats lounge. From hanging at the pool to beach days, the lucky felines (and pup) are living their best life.
Minki Playing Poolside
The look says it all
It inspires me to watch my cats outdoors

Tanya Michel
The popularity of @thezenkitty is undeniable. With over 500 thousand followers across their various social media accounts, the cats have amassed an impressive fan base that love watching cats lounge.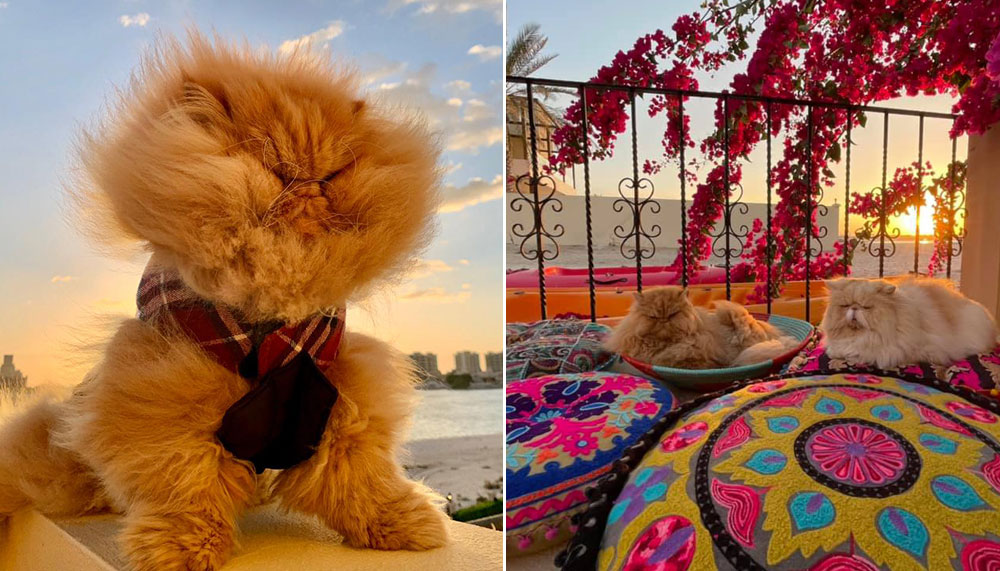 If you're looking for an escape from ordinary life, make sure to follow @thezenkitty on Instagram, TikTok, and Facebook. The channel is a perfect place to imagine lounging poolside and somewhere warm. If this cat needs to hire a personal assistant, sign me up!