 No Pets (Theo Hutchcraft)
Theo Hutchcraft does not have any reported pets.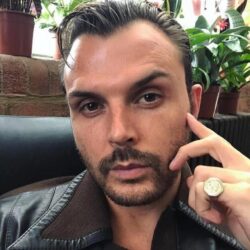 Birthday
August 30, 1986 (37)
Theo Hutchcraft is an English singer and songwriter. He is best known as the lead singer of the synthpop duo Hurts.
Now called Hurts, Hutchcraft and Anderson recorded an amateur music video for a song called "Wonderful Life" with a female dancer who had responded to an advert in a shop window. After they uploaded the video to their YouTube channel in April 2009, it quickly went viral. They were signed to RCA imprint Major Label in July. The video has since had over 21 million views on YouTube, putting it in the top 200 most watched videos on the website.