 No Pets (Grace Mulgrew)
Grace Mulgrew does not have any reported pets.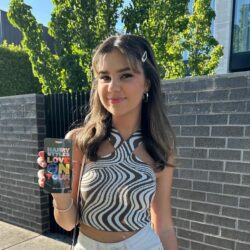 Birthday
February 16, 2006 (17)
Grace Mulgrew is a YouTuber from Australia who has taken the internet by storm with her passion for Barbie dolls. With two successful YouTube channels to her name, Grace's World and Grace's Room, she has amassed millions of subscribers and is considered one of the most popular social media celebrities in Australia. At a young age, Grace has used her creativity and love for Barbie dolls to create engaging and entertaining videos that have captured the hearts of her fans. Her channels feature a variety of content, including Barbie doll-related videos, product reviews, vlogs, DIY videos, travel vlogs, challenges, and tour videos. Her Barbie series, which uploads a new episode every Saturday, is a fan favorite and has further solidified her place in the world of social media.