 No Pets (Jim Caviezel)
Jim Caviezel does not have any reported pets.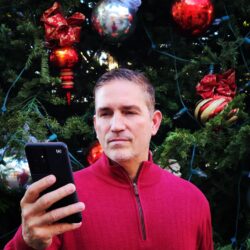 Birthday
September 26, 1968 (55)
Jim Caviezel is an American actor, best known for his portrayal of Jesus Christ in the 2004 film "The Passion of the Christ."
Caviezel's career encompasses a variety of roles that have touched different genres and themes. From his breakthrough performance in "The Thin Red Line" (1998) directed by Terrence Malick, to playing the character of John Reese in the television series "Person of Interest" (2011-2016), his work has been popular in cinema. Other notable films include "Frequency" (2000), where he played a character who communicates with his deceased father via a ham radio, and "Deja Vu" (2006), a science fiction thriller alongside Denzel Washington.
He has worked with distinguished actors and filmmakers, such as Sean Penn in "The Thin Red Line," Michael Chiklis in "Highwaymen," Robin Williams in "The Final Cut," and directors like Tony Scott in "Deja Vu" and Mel Gibson in "The Passion of the Christ." His collaborations also extend to Sophia Myles in "Tristan & Isolde," Greg Kinnear in "Unknown," Morgan Freeman in "Edison," and Elizabeth Mitchell in "Frequency."
Jim Caviezel's performance has earned him praise and specific honors. He was awarded the Grace Award for Movies for "Bobby Jones: Stroke of Genius" in 2005, showing his ability to bring complex characters to life. He was also recognized by the MovieGuide Awards in 2004 for "The Passion of the Christ."