You might remember last weeks post about Blue Dozer and OJ, the two best friends that anyone could have.
To recap, OJ is a blind 12-year-old Dachshund whose BFF and guide-dog is a pitbull named Blue Dozer. The two were surrendered to a shelter when their owner could no longer care for them. What initially seemed like a happy ending for the best friends was soon to turn into a horror story.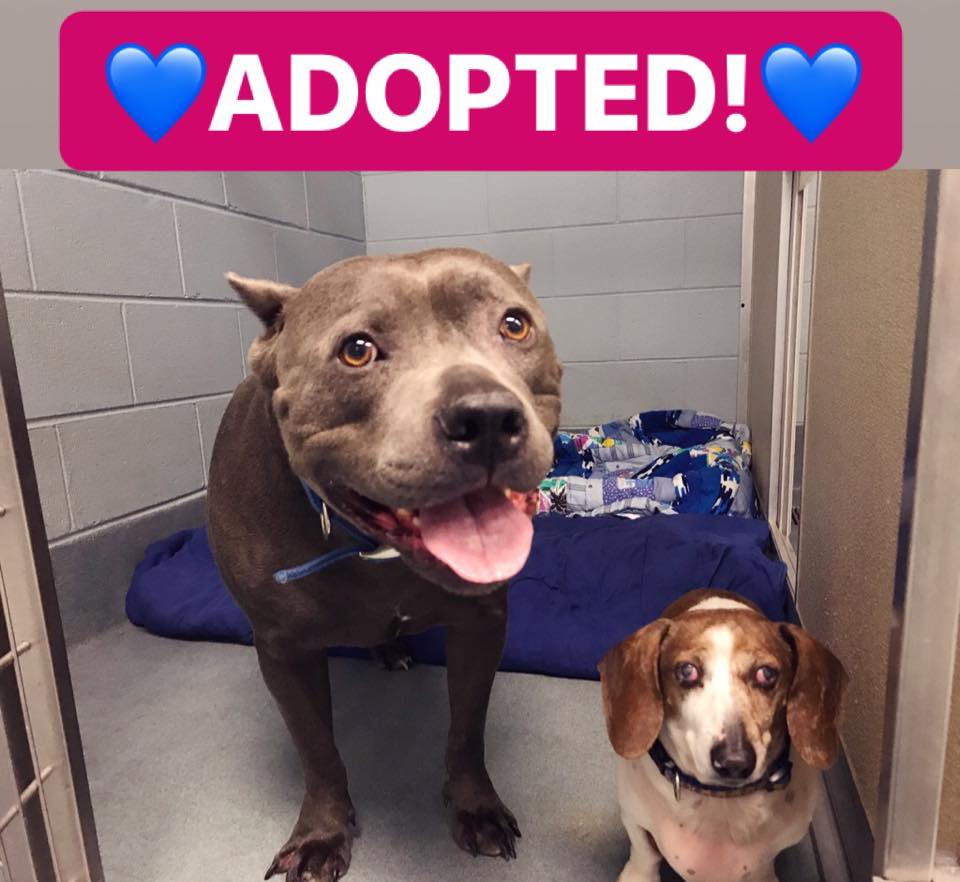 According to The Washington Post, "OJ was brought in to the Shenandoah Valley Animal Services Center near Staunton, Va., by a man who said that he found the dog on the side of a road and that he appeared to be a stray. Blue Dozer was not with him."
There is still an air of mystery surrounding why OJ was stranded. The woman who adopted the dogs as a pair still had Blue Dozer, and claimed that OJ was 'being watched by a friend.' She apparently did not want OJ back. The shelter immediately went into negotiations with the woman, attempting to get Blue Dozer back so the pair could be together again. While she was resistant at first, she eventually relented and gave Blue Dozer back to the shelter for his reunion with OJ.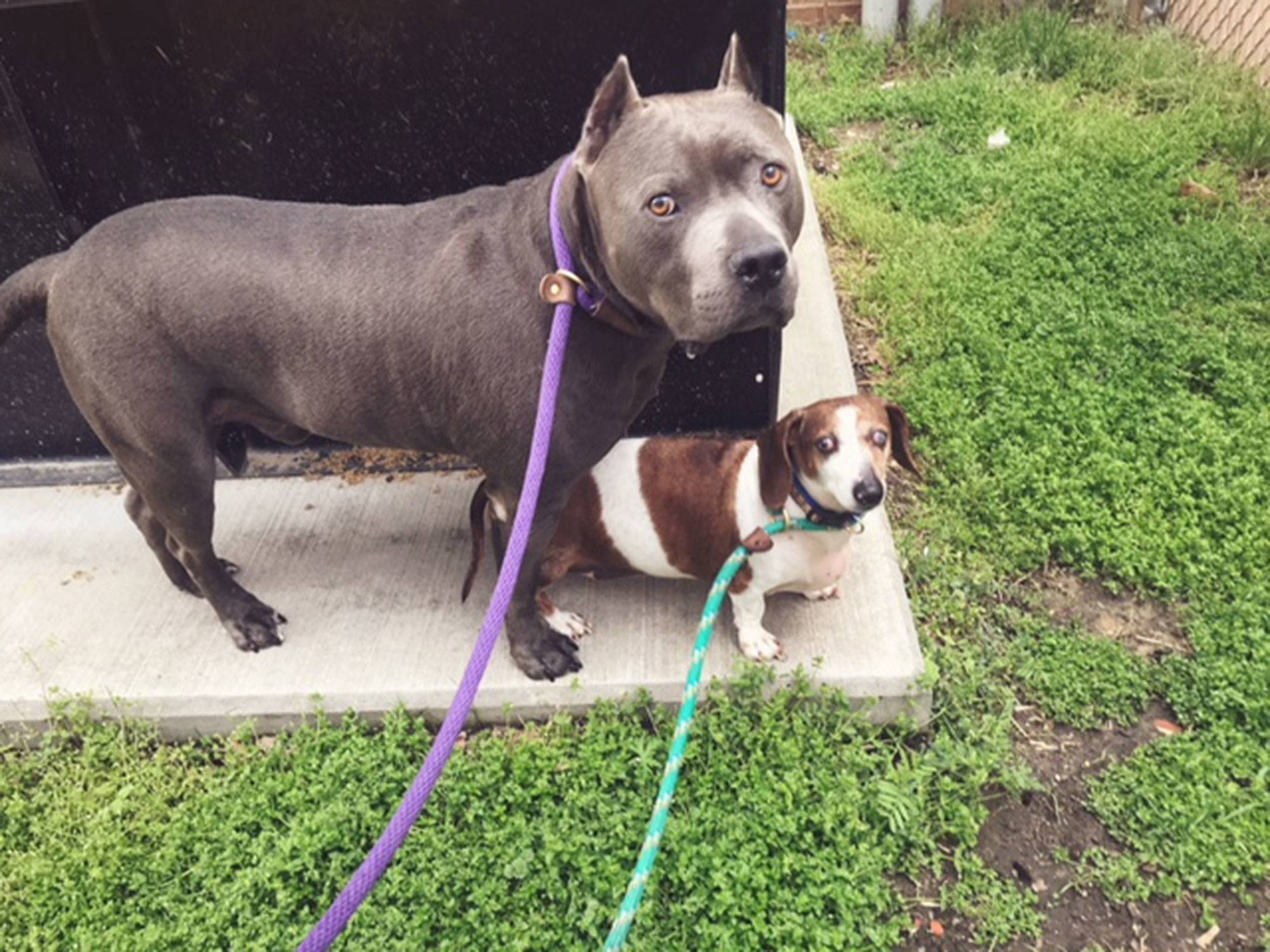 Christie Chipps Peters, director of the Richmond Animal Care and Control shelter, said she thinks the woman didn't "fully understand they needed to be together." The woman told Peters she had received more than 600 death threats on email and social media; Peters believes the woman became afraid. In a response to the threats, the animal shelter stated that they do not condone violence of any kind. They are, however, happy that they could reunite Blue Dozer and OJ.
The dogs are currently chillin' at the shelter, snuggling each other and relaxing after their harrowing ordeal. They will be available for adoption (together, of course) soon.