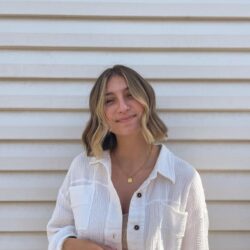 Birthday
December 27, 2002 (20)
Kamri Noel McKnight is an American actress, primarily recognized for her work in various video content and YouTube series.
Kamri's career started in online platforms, where she participated in various YouTube series, sketches, and tutorials, particularly on the channels run by her family. Her presence in various YouTube videos showcasing hairstyles, DIY, fashion, and lifestyle topics has attracted millions of viewers.
Her collaborations with other celebrities and influencers in the YouTube space are quite notable. Collaborating with Brooklyn McKnight, Bailey McKnight, Mindy McKnight, Shaun McKnight, Rylan McKnight, Daxton McKnight, Paisley McKnight, Asa Howard, Lilly Singh, and Bethany Mota, Kamri has expanded her network and reach.
Kamri's hard work and dedication to her craft have earned her several recognitions in the field. She and her family's channels have received YouTube's Silver and Gold Play Buttons for surpassing various subscriber milestones.