 No Pets (Kamil Wodka)
Kamil Wodka does not have any reported pets.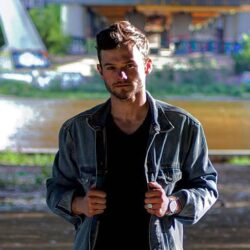 Birthday
November 18, 1994 (29)
Kamil Wodka is a Polish actor, noted for his contributions to both the small and big screen in his homeland. His journey into the realm of acting commenced with a television debut in the Polish series 'Druga szansa' in 2016, where he donned the role of a 'station employee'. The years that followed saw him gracing several other Polish series like 'Ultraviolet' (2017), 'Diagnoza' (2017), 'O mnie się nie martw' (2019), 'Zawsze warto' (2019-20), and 'Na sygnale' (2017-21). His acting prowess further shone in the Polish Netflix series 'Sexify' (2021), where he was cast as 'Rafal Kripol'​​.