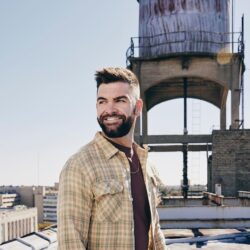 Birthday
October 22, 1990 (32)
Dylan Scott is an American country music singer and songwriter, best known for his 2016 hit single "My Girl," which earned him mainstream recognition.
In terms of his musical journey, Dylan Scott initially gained attention through his self-titled debut EP, released in 2014. However, it was his breakthrough hit "My Girl" from his debut album, also named "Dylan Scott," that truly brought him into the limelight. The album peaked at number five on the Billboard Country Albums chart. The artist further solidified his reputation with subsequent releases such as the "Nothing to Do Town" EP in 2019 and the 2021 single "New Truck."
Collaborations are a significant part of Scott's career. He has shared stages and studios with a variety of artists and influential personalities including Justin Moore, Chris Young, and Kane Brown. On the songwriter front, he has co-written songs with well-known figures like Josh Kerr, Forest Glen Whitehead, and Matt Alderman. Other collaborations extend to television hosts and producers, with appearances on shows hosted by Jimmy Kimmel and Bobby Bones.
Dylan Scott has achieved a number of milestones. His hit single "My Girl" went Platinum, a significant achievement for a new artist. Additionally, he was named one of the "10 New Country Artists You Need to Know" by Rolling Stone in 2017.