Columbo was rescued from a near-death experience by two good samaritans in Georgia.
Jarrett Little was out for an average Tuesday bike ride when he came across an injured pup, crawling out of the woods.
"They say the odds of winning the lottery are one in a million," Jarrett Little posted on his Facebook page "This pup was the winner this week."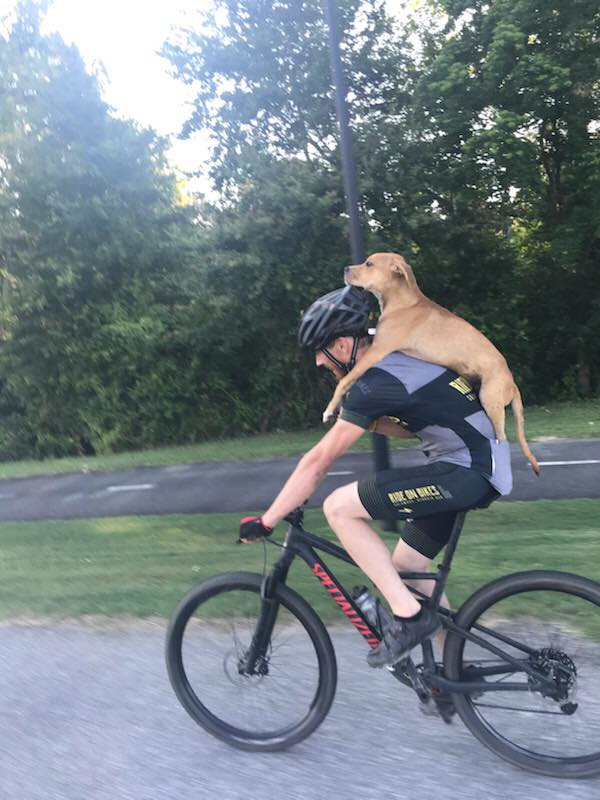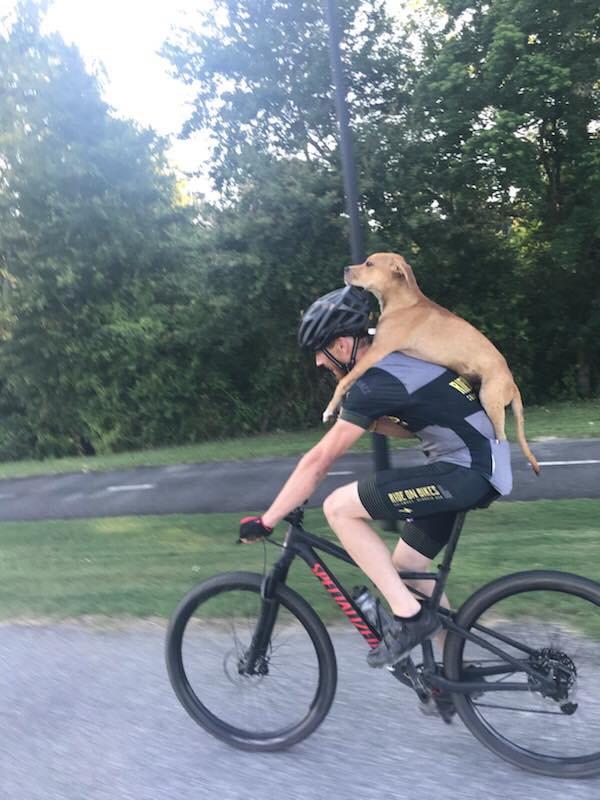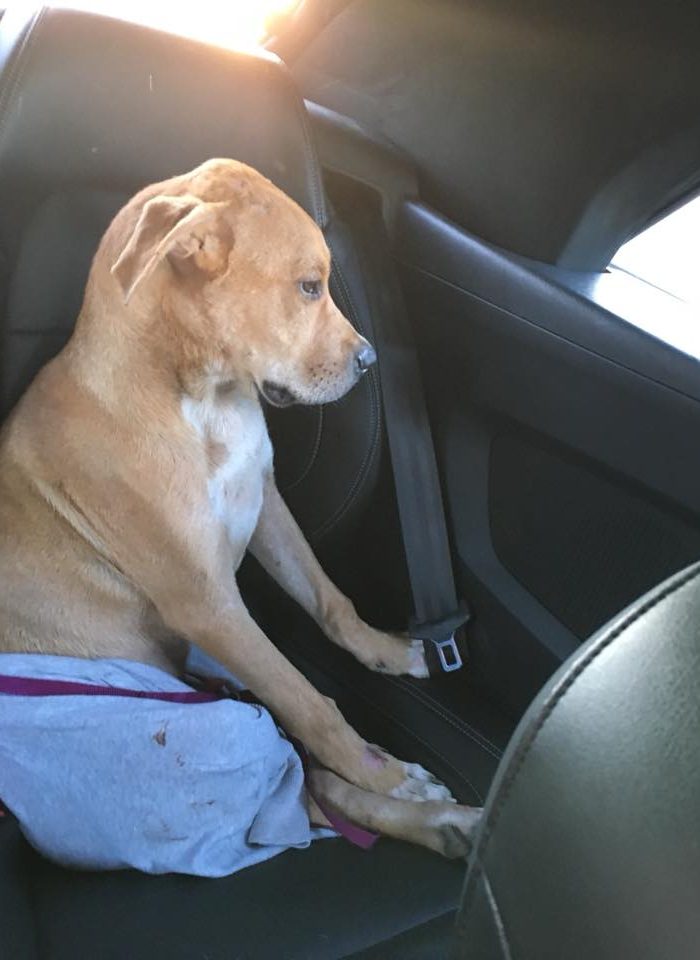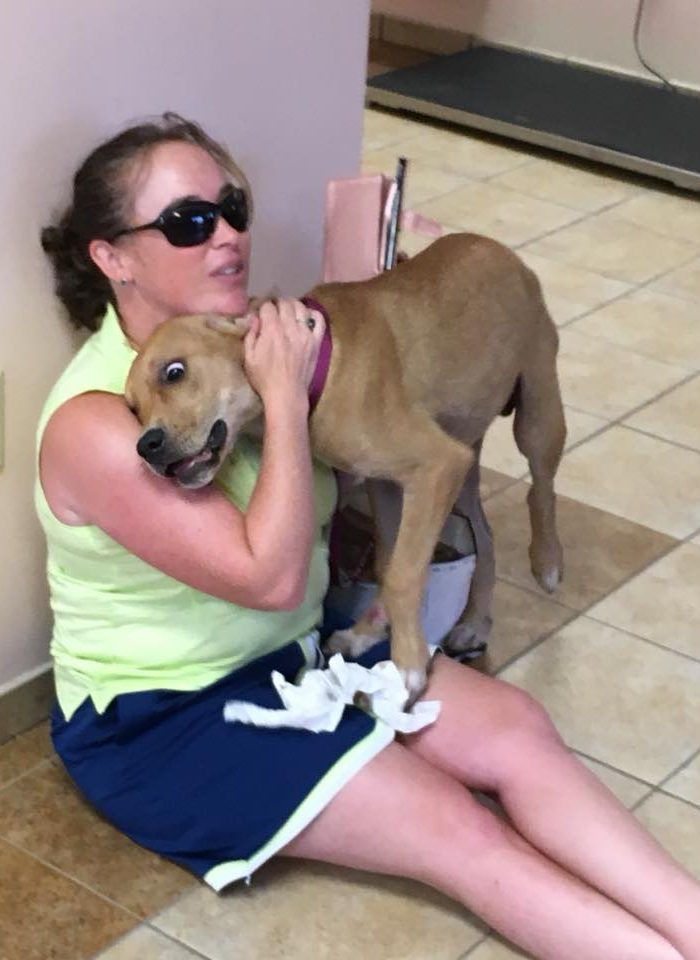 "We stopped to regroup and he came out of the woods to greet us. He was really thin, ribs showing and had a lot of road rash and a broken leg," Little told CBS News. The cyclist group gave him water but knew leaving the pup wouldn't survive if left behind. They didn't have a car, just their bikes. So, Little lifted the dog onto his back, and piggybacked him into town to get help.
But, the little dog's luck didn't end there. When Little arrived back in Columbus he took the pup to his local bike to get some water and food.
"We instantly ran into Mrs. Andrea who was in town from Maine," Little said. "She decided to keep him and get him checked out medically."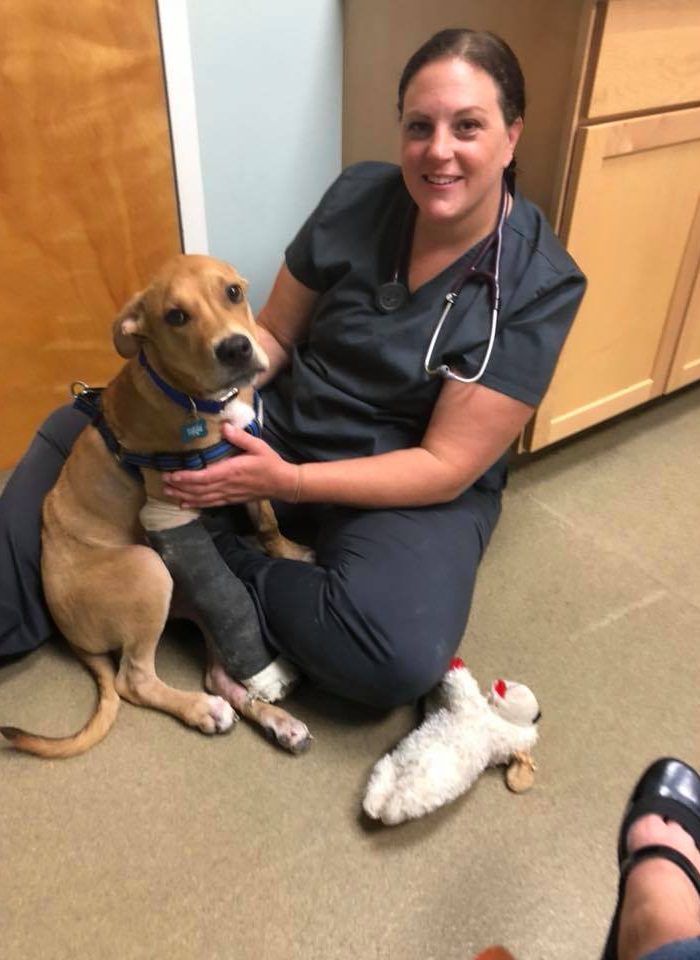 A fellow dog-lover, Andrea Shaw started talking to Little, taking an interest in the stray he had with him. She was in town on a business trip and decided to take the pup off of Little's hands. Shaw got the pooch medical attention and decided to adopt him. Naming him after his hometown, she posted Columbo's story on the 'net – gaining him viral fame. Shaw started a Facebook page called Adventures of Columbo, sharing updates and stories of other animals in need.