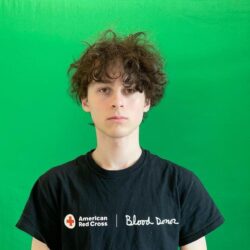 Birthday
July 13, 2003 (20)
Wyatt Oleff is an American actor known for his role in the movie "It" and the Netflix series "I Am Not Okay With This."
Oleff began to make waves in Hollywood with his breakout role as Stanley Uris in the 2017 and 2019 adaptations of Stephen King's "It." Playing a member of the self-proclaimed "Losers Club," his performance drew both critical and audience acclaim. Following this success, Oleff continued to demonstrate his versatility by taking on the role of Stanley Barber in the Netflix original series, "I Am Not Okay With This." Here, he depicted a quirky, lovable character, earning praise for his distinctive performance and adding depth to his growing body of work.
Over the course of his career, Wyatt Oleff has worked alongside many celebrated figures in the film and television industry. His collaborations span a broad range of talents, from Bill Skarsgård and Finn Wolfhard in "It," to Sophia Lillis in both "It" and "I Am Not Okay With This." Other significant collaborations include working with Jack Dylan Grazer, Jaeden Martell, Jeremy Ray Taylor, and Chosen Jacobs in "It," as well as Aidan Gallagher and Ellen Page in "The Umbrella Academy." These collaborative experiences have enriched his skills and contributed to the evolution of his craft.
In recognition of his impressive work, Oleff has received a number of significant industry recognitions. Most notably, he was part of the ensemble cast of "It" that won the Hollywood Film Awards' Ensemble of the Year in 2017. Additionally, for his individual performance in "I Am Not Okay With This," he was nominated for a Saturn Award for Best Performance by a Younger Actor in a Television Series.