Elisa, a senior at a high school in California shared a tweet about a dog that went viral with almost 14,000 retweets:
She said she'd see the dog on her way home from school, but generally won't approach a dog at his gate in case he barked or was aggressive. After many days of seeing him peek under the gate at her, a friend encouraged her to pet him. When she did, they hit it off right away and have met regularly on her way to school.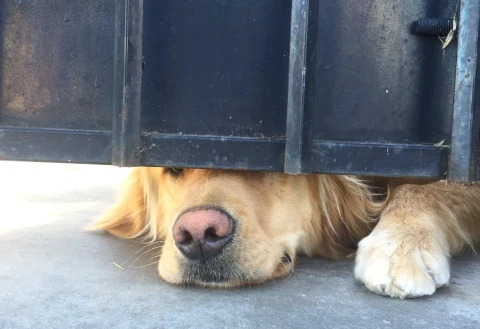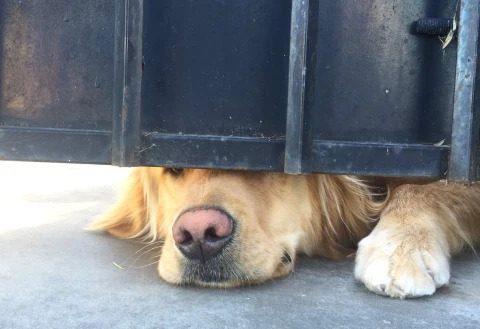 Then one day she saw a man walking a golden retriever that looked like her new friend and approached them. After recognizing his nose, she found out from the human that the retriever's name is Ralph and is a year old. She says if the weather's bad, she may miss him. Or if he isn't at the gate, she now calls him and he'll stick his nose under the gate to say hello.
Ralph's new fame has people using the joke hashtag #FreeRalph: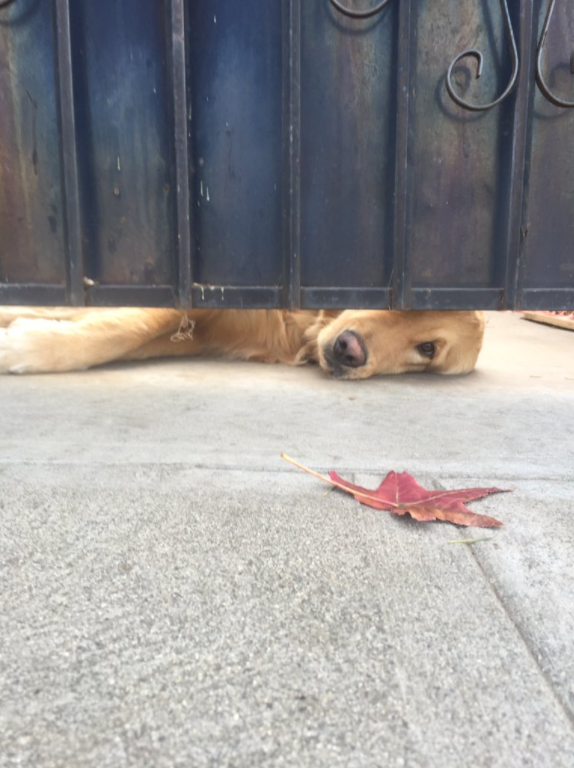 Elisa says she's sad that she will graduate soon and not be walking by Ralph's house regularly, but she's sure he'll make new friends thanks to his celeb status. How long do you think it'll be until he gets his own social following, sponsors and ends up on Celebrity Pets?