Blue Dozer and OJ might be an unlikely pair, but two bestfriends have never been closer.
Blue Dozer is a 6-year-old Staffordshire Terrier who acts as a guide-dog for his blind best-friend, 12-year-old OJ the Dachshund. They were surrendered to Richmond Animal Care and Control in Virginia when their owner became homeless and could no longer provide the care they needed. The pups had lived most of their lives as BFF's and weathered the traumatic experience of abandonement together.
The shelter staff knew they couldn't possibly split the pair up. OJ depends on Blue Dozer to show him around new spaces and Blue Dozer depends on OJ for best-friend things, like what to text back and advice on how-many-butts-is-too-many-butts to sniff at the dog park.
The shelter staff posted a plea on Facebook for the pair to be adopted together and the power of social media pulled through. Blue Dozer and OJ found a furever home, hopefully without too many stairs for visually-and-vertically impaired OJ.
It only took two days after posting about Blue Dozer and OJ before an eager citizen came forward for the pups.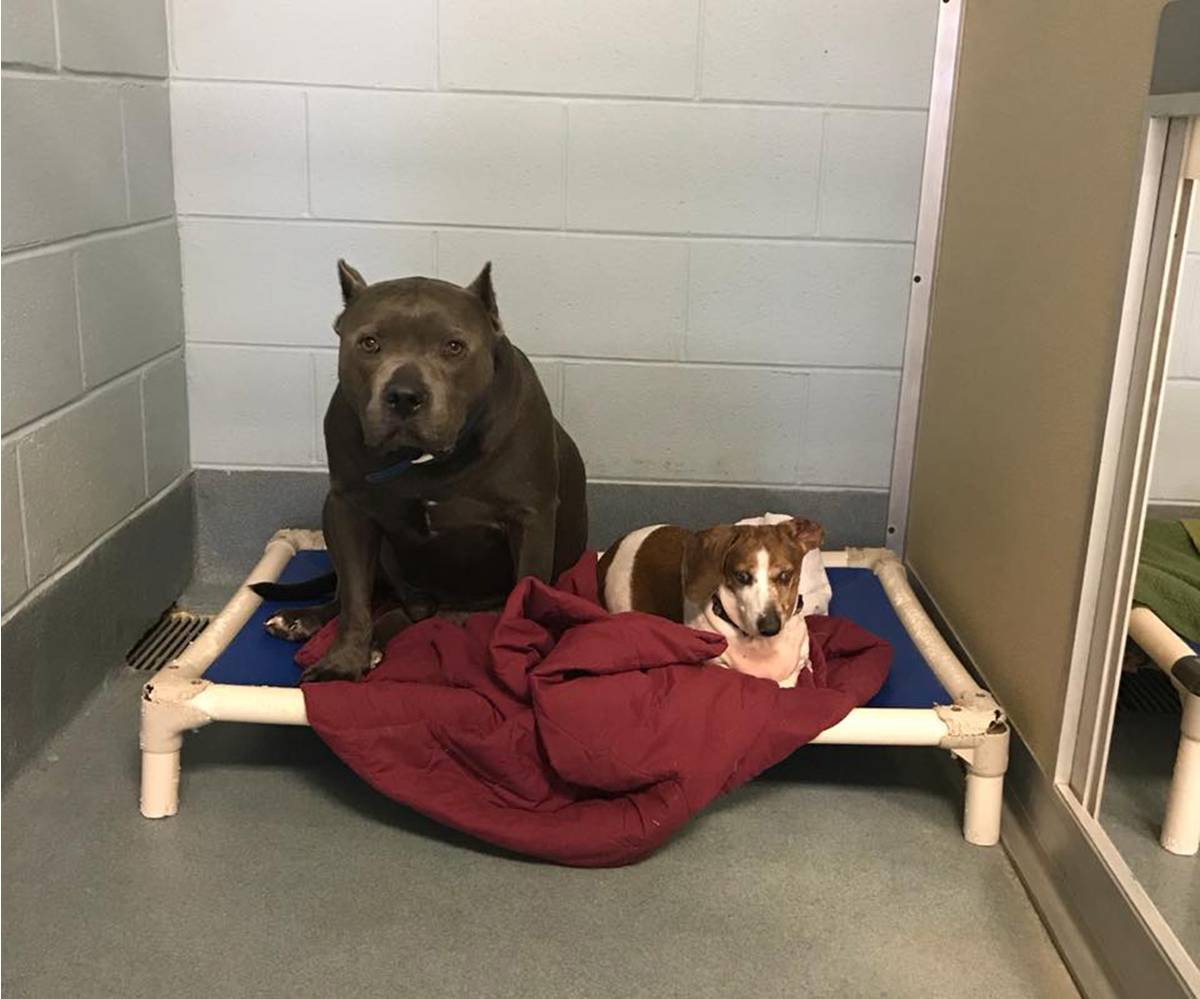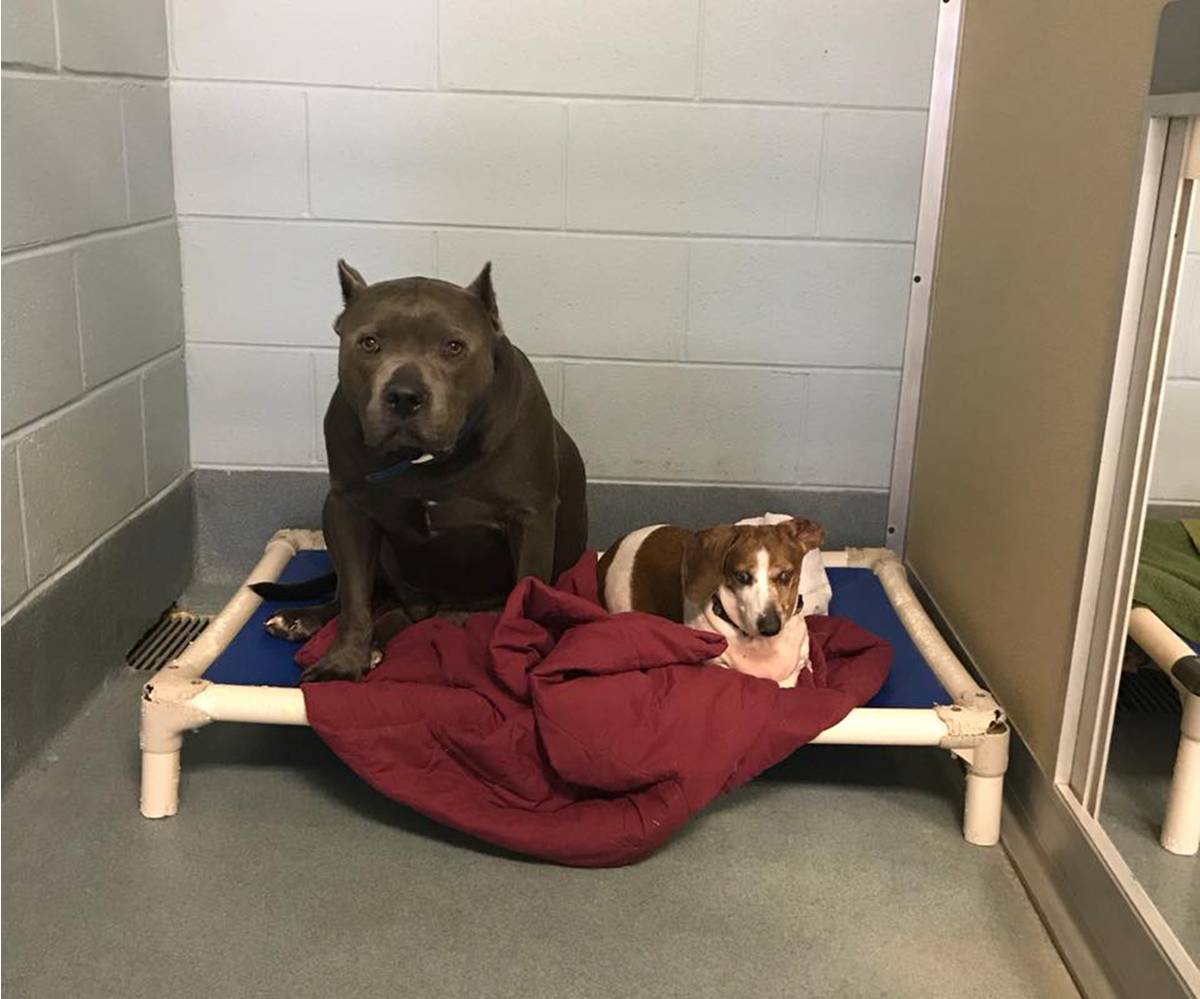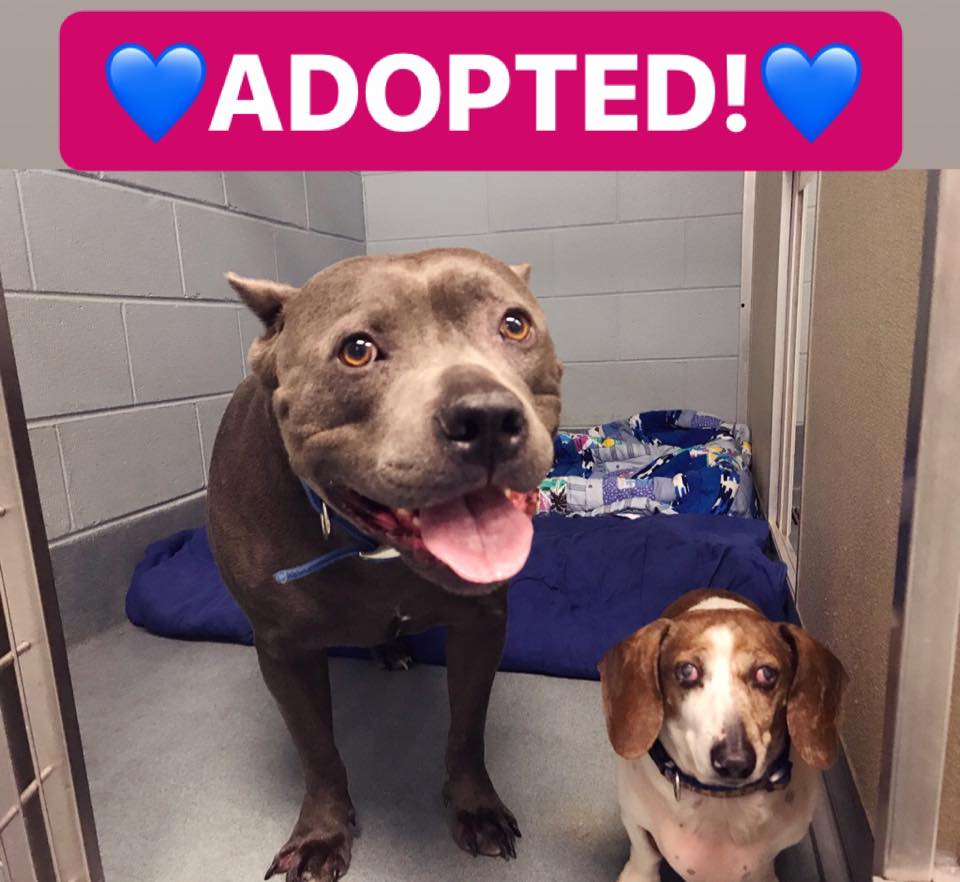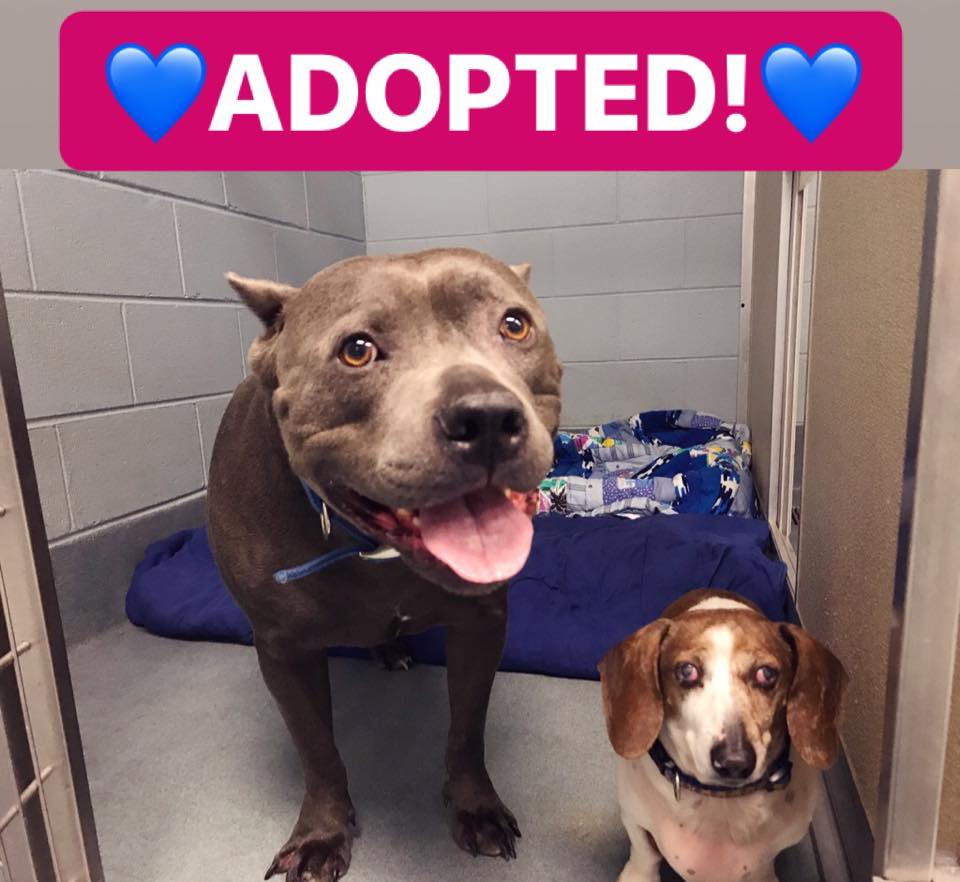 "We are grateful for a happy ending! These sweet dogs were very loved by their owner that couldn't care for them any longer, they were loved and cared for at RACC and went into a great forever home," a spokesperson for the shelter noted. "All the while, they loved and cared for each other. It's the sweetest thing and we were glad to play a part in their story."
For more best-friend animal stories, go see Diddy & Yeti Kong, once orphans but now living the high life!