It's official — the dearly departed Queen Elizabeth II's royal corgis have a new home! Earlier this week, it was announced that Her Majesty Queen Elizabeth II had left her two beloved dogs, Muick and Sandy, to the Duke and Duchess of York. And, surprisingly, not King Charles III! Could he be a dog hater?
The queen died September 8th at 96, survived by four of her beloved dogs. The two dogs the Duke and Duchess of York will take care of are Pembroke Welsh corgis. The other two dogs are a cocker spaniel named Lissy and Candy, who is of dorgi descent. Who will get the remaining two dogs? Possibly Prince Harry and Meghan Markle?! Time will tell!
Corgis in a Broken Home?! Separated Royals Prince Andrew and Duchess Sarah Ferguson to look after the Queen's corgis.
Prince Andrew and Duchess Sarah Ferguson are new doggie parents, but the furbabies Muick and Sandy will soon find out that mom and dad have long split. The couple divorced in 1996, but it's not all bad. They both still reside at the Royal Lodge on the Windsor Estate. Prince Andrew and Duchess Sarah plan to care for the dogs collectively. Two Christmases, anyone?!
The new parentage makes sense. Apparently the Duchess and Queen Lizzie were said to have taken the dogs on many walks together, even after she split with Prince Andrew.

The Queen's Relationship with Her Corgis — and Dorgis!
The queen has been the owner of dozens of corgis over the years, and she has always been very attached to them. In fact, her first corgi, Susan, was actually given to her as an 18th birthday present from her father, King George VI. Since then, she has had more than 30 corgis, all of which descended from Susan. The most recent addition to the royal family was Willow, who passed away in 2018 at the age of 14.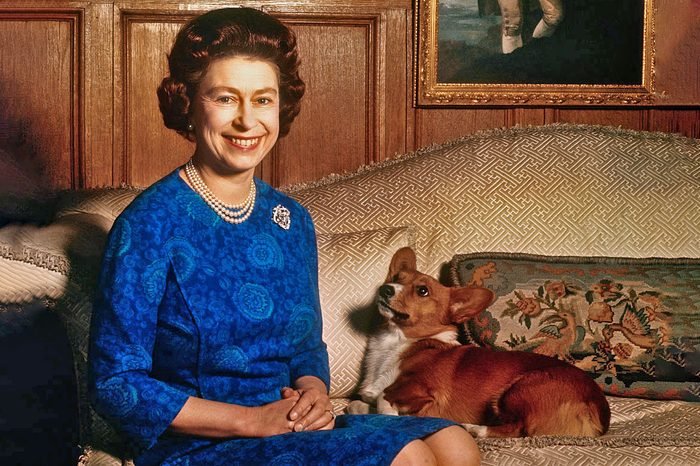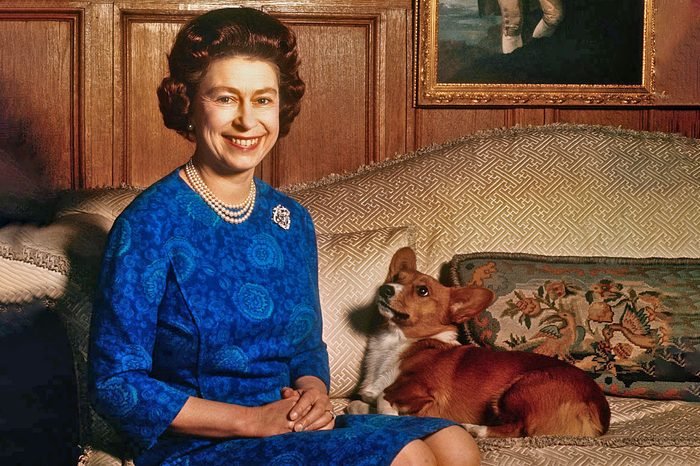 While the queen's relationship with her corgis is well-known — she is often photographed with a corgi at her side — did you know that she also has a close bond with their distant cousins, the dorgis? The dorgis are a mix between corgis and dachshunds, and they were first introduced to the royal household in 1981 when one of the queen's corgis mated with a local dachshund. Sounds scandalous. Since then, there have been three generations of dorgis living at Buckingham Palace.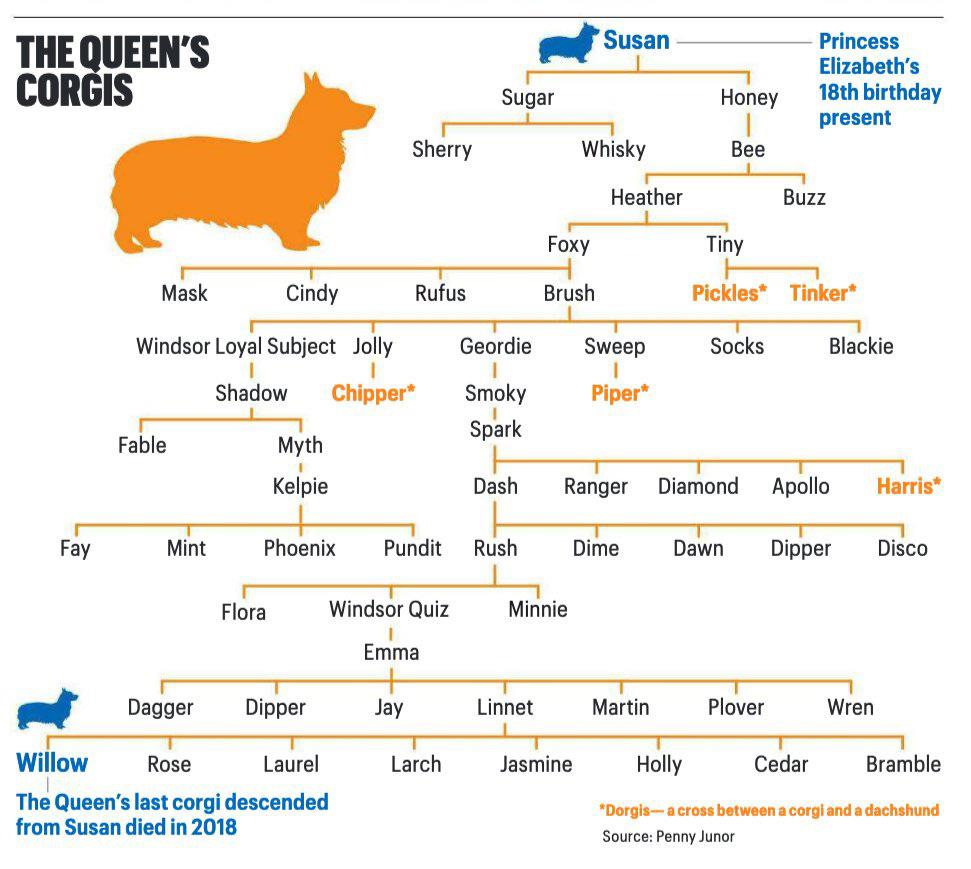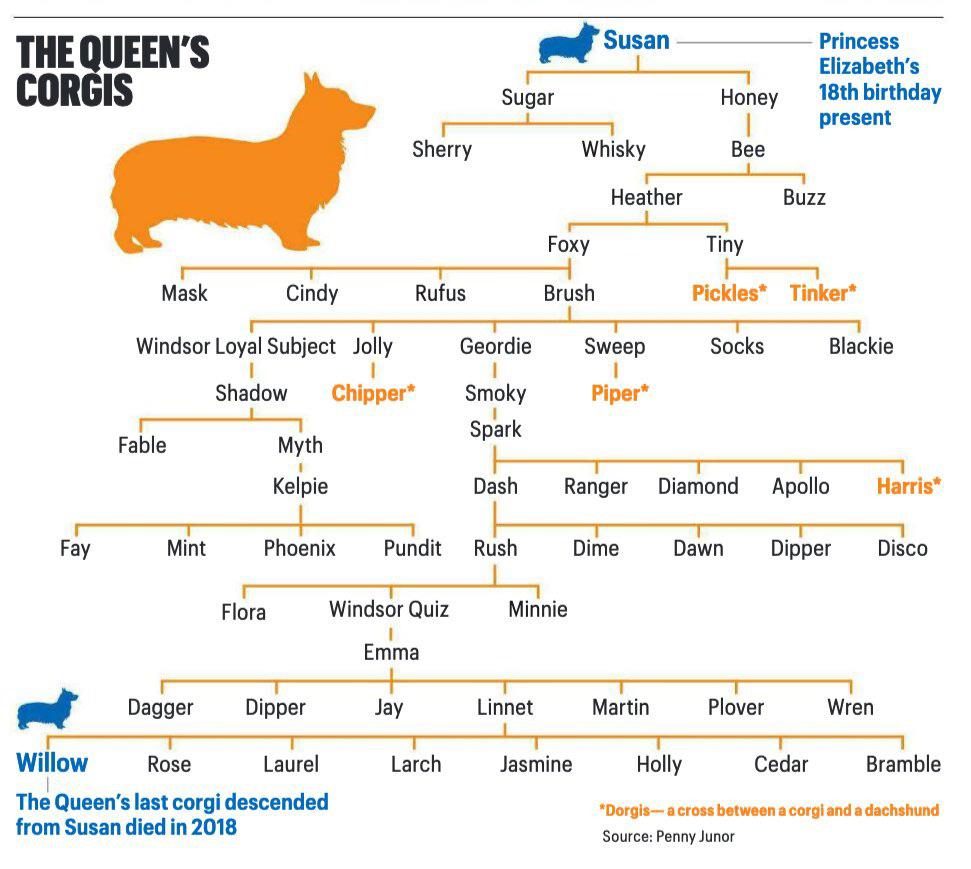 Corgi Clones?
In 2015, it was reported that scientists in South Korea had successfully cloned a dog for the first time. And who did they choose to clone? None other than Windsor castle's own yellow Labradoodle named Wanderer!
While there are no plans to clone any of the queen's corgis at this time, it's interesting to think about what might happen if they ever did decide to go ahead with it. How much do you think a clone of the Queen's royal corgis might go for? Perhaps a dog with that price tag and pedigree might catch the attention of billionaires like Elon Musk or Jeff Bezos.
We're so excited to see that Prince Andrew and Duchess Sarah have been entrusted with two of Queen Elizabeth's cherished dogs. We're sure they'll give them all the love and attention they deserve.