Jonathan, a Seychelles giant tortoise, celebrated his 190th hatchday this month, with his birth year estimated to be all the way back in 1832! This incredible milestone was recognized by the Guinness World Records, who have crowned him the world's oldest tortoise or turtle and the world's oldest living land animal.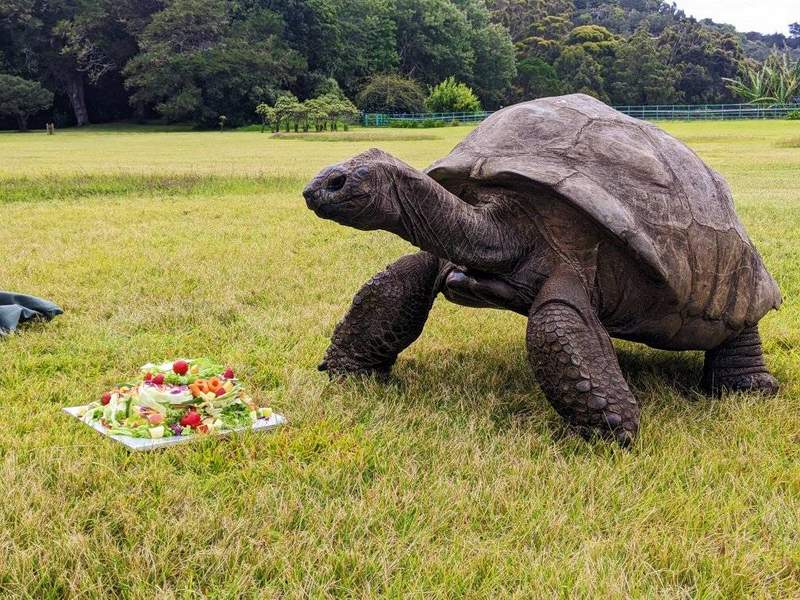 His age is estimated because he was brought from Seychelles to the island of St. Helena in 1882 when he was considered "fully mature", meaning he would have been around 50 years old then. There's also a good chance he's even older. The photo below, dated between 1882 and 1886, shows Jonathan as a mature turtle. He was a gift to the governor of St. Helena at the time and has lived on the governor's plantation ever since. He's lived there so long that he's seen over 35 governors!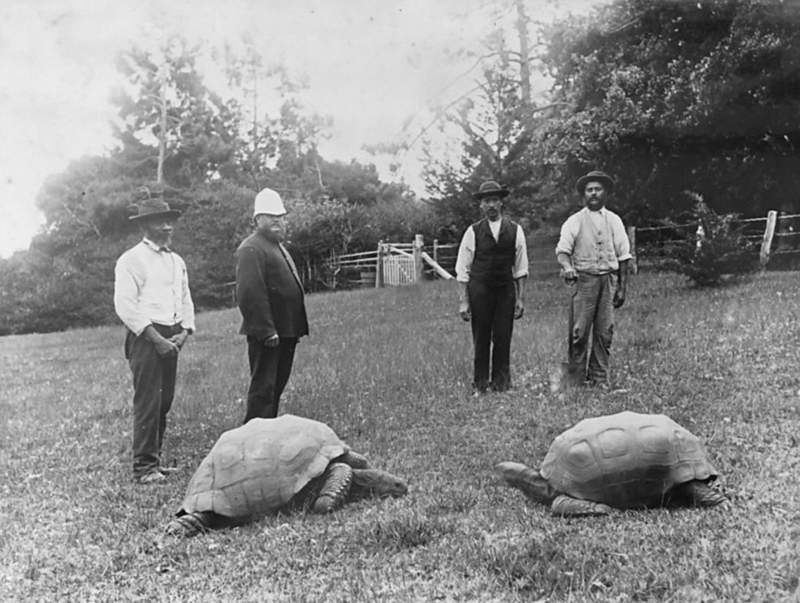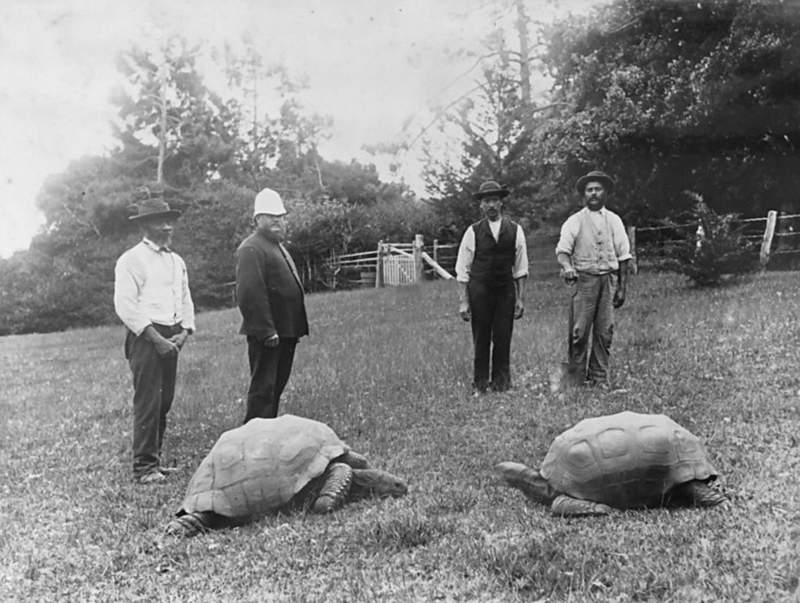 Jonathan has been a local celebrity for years now, with many tourists visiting St. Helena coming to visit him. He is showing his age these days with cataracts and a lost sense of smell. He's just lucky to have generations of caretakers who've kept him well-fed on veggies and seasonal fruits, including his favourite locally-grown guavas and bananas.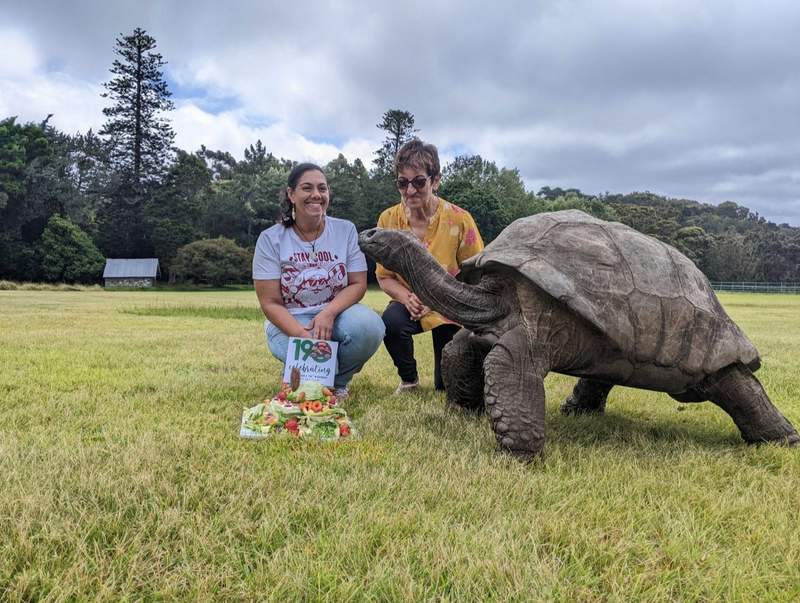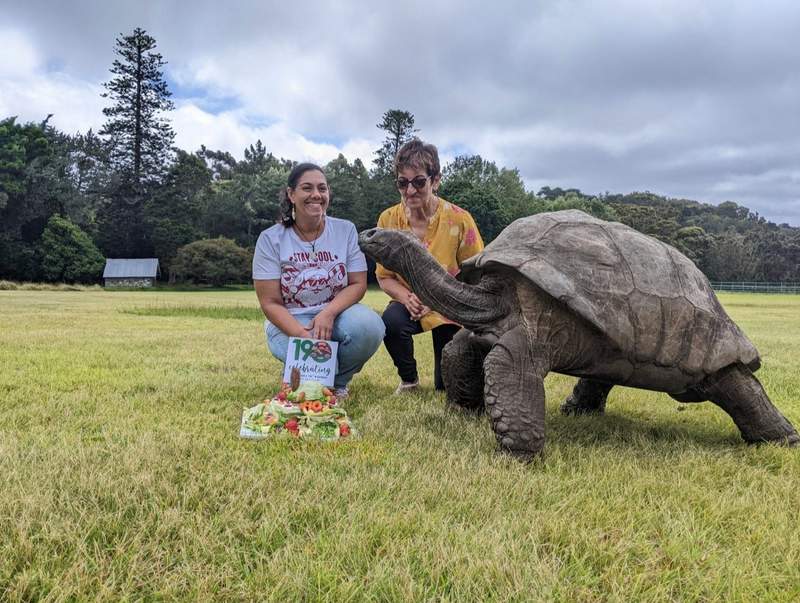 He had a three-day birthday bash to celebrate, with a highlight being a big cake all to himself. But note the cake was made with fruit and veggies that fit his healthy diet. Sorry, no cheat days for this old guy!
For more inspirational senior pets, check out Gino, The World's Oldest Dog and Flossie, the World's Oldest Cat.