Bunny is a rescue dog from Mexico whose epic story starts back in May, thanks to Henry and Finn (A kind shelter animal advocate and his dog living the #VanLife).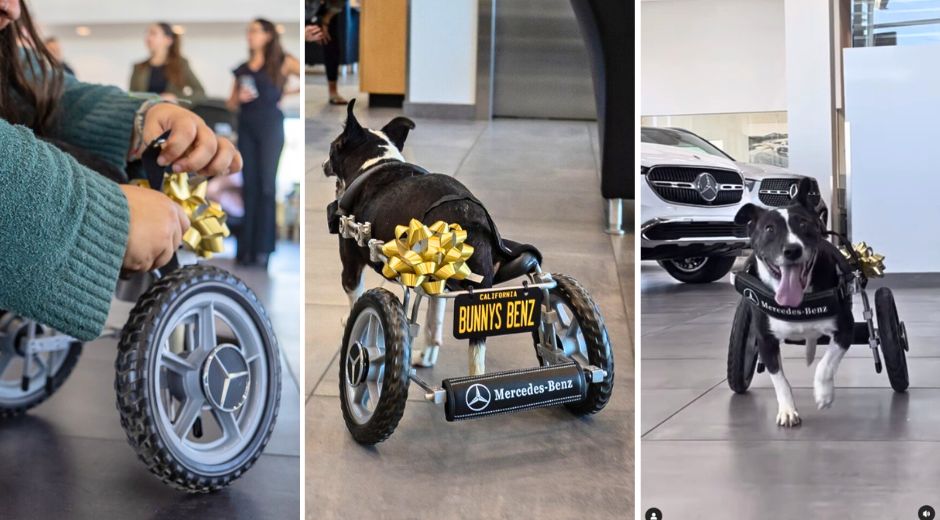 Henry and Finn are known for featuring shelter pups looking for furever homes. Then they posted about Bunny, who needed emergency surgery to remove her back legs.
Someone commented, "This dog deserves the Mercedes Benz of wheelchairs!" which got plenty of likes.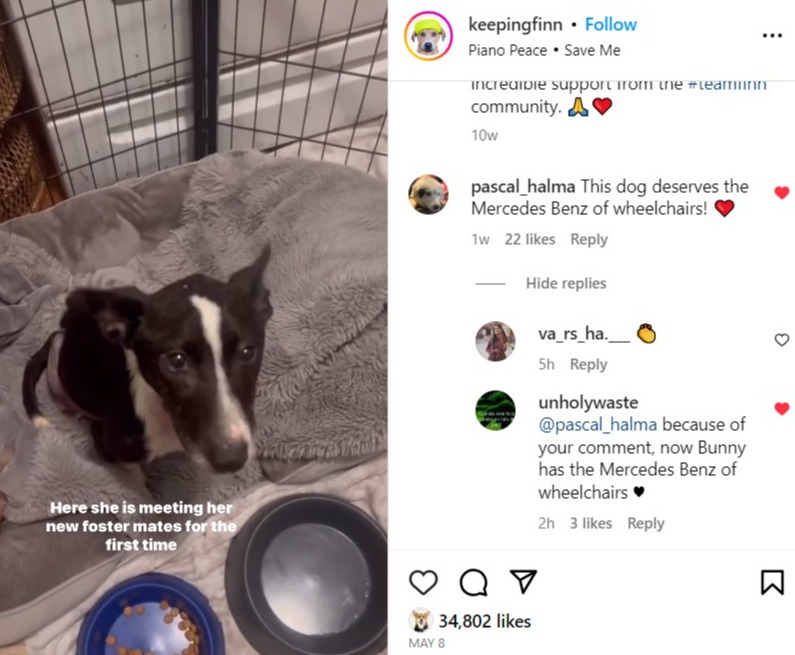 Henry and Finn, besides their amazing work helping doggos in need, are also Mercedes Benz van ambassadors as part of their Van Life adventures. So they got in touch with Mercedes and pitched the idea… And Mercedes loved it!
Then Mercedes-Benz of El Cajon invited Bunny for her first test drive! They captured the heartwarming scene of Bunny happily running up to the cheering Mercedes-Benz staff. And when she finally got in the driver's seat, it was clear she's a natural when it comes to driving luxury cars.
And besides the happy ending for Bunny, who's sure to get adopted asap. It helps bring attention to all disabled dogs looking for furever homes! Below is the original video of Bunny's rescue.
For more animal rescuing van life adventures, follow @keepingfinn.
And for another inspirational story, check out The Unstoppable Dogs: A canine biker gang that triumphed over tragedy.