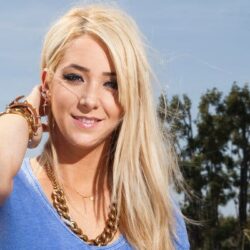 Birthday
September 15, 1986 (36)
Jenna Nicole Mourey is a former American former YouTuber that released videos under the Jenna Marbles name. She was one of the first streamers to achieve fame and over the span of ten years, her YouTube channel accumulated approximately 1.6 billion video views and 20.1 million subscribers.
She has since started many personal ventures including a brand of dog toys called Kermie Worm & Mr. Marbles as well as produced a film Maximum Ride (2006).
Jenna Marbles announced that she was quitting YouTube and disconnected her social media channels in June of 2020.