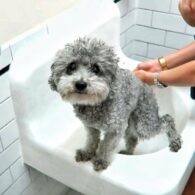 Gigi
Casey Neistat had a Poodle named Gigi that he put up for adoption in 2016. In a Vlog, he let his fans know that his lifestyle was not supportive of an aging dog and he felt forced to give her up.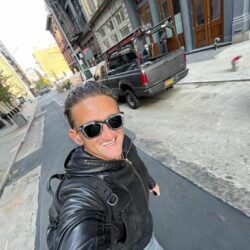 Birthday
March 25, 1981 (42)
Casey Owen Neistat is an American YouTube personality, content creator, filmmaker, and vlogger. He's known for co-foundering the multimedia company Beme which was acquired by CNN, and for founding "368," a collaborative space for creators. Neistat's successful career in the world of online content creation took off with his impactful films and vlogs, many of which have sparked international conversations and media attention.
Starting his career in 2001, Neistat began working with artist Tom Sachs, creating a series of films about the artist's sculptures and installations. His first international exposure came in 2003 with a three-minute film titled "iPod's Dirty Secret," critiquing Apple for not offering a battery replacement program for their iPod line. This film received national media attention and brought broad attention to Apple's policy towards iPod battery replacements. Neistat and his brother also produced a film series titled "Science Experiments" in 2004, which was included in the 26th São Paulo Biennial in São Paulo, Brazil. HBO purchased an eight-episode television series, The Neistat Brothers, in July 2008. The show, autobiographical and told in the first person, was written and directed by Casey and his brother Van, and it premiered in June 2010. In 2015, Neistat began posting daily vlogs on YouTube, creating a forum for his unique storytelling style. Some of his most popular videos included snowboarding on New York City streets during the January 2016 United States blizzard, which gained 6.5 million views within 24 hours. As of February 2023, his YouTube channel has amassed a following of 12.5 million subscribers.
Neistat's career has been marked by numerous collaborations with other artists, celebrities, and influential individuals. He worked with his brother Van Neistat on various projects, including a series of films with artist Tom Sachs and the HBO series The Neistat Brothers. He has collaborated with Max Joseph on the Nike video "Make It Count." His work with brands has also been prominent, having directed and starred in television commercials for clients such as Samsung, Nike, Google, Finn Jewelry, J.Crew, and Mercedes-Benz.
Throughout his career, Neistat has earned several distinctions for his innovative and impactful work. In 2016, he won GQ's "New Media Star" Man of the Year Award. His vlogs and short films have consistently gained millions of views, making him a significant figure in the YouTube community. His film 'Under the Influence', a documentary following David Dobrik and examining various controversies around him, was premiered at SXSW in 2022.