 No Pets (Olivia Vivian)
Olivia Vivian does not have any reported pets.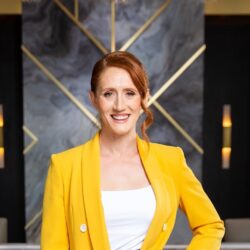 Birthday
July 13, 1989 (34)
Olivia Vivian, an Australian gymnast turned reality TV star, is best known for her thrilling performances on the televised sports competition, 'Australian Ninja Warrior.' With an indomitable spirit and tenacious resolve, she has carved an indelible mark on the world of sports entertainment, leaving a trail of notable performances that reverberates with the power and agility of a true 'Ninja.'
From the beam and bars of gymnastics to the warped walls and obstacle courses of 'Ninja Warrior,' Olivia Vivian's sporting career has been as versatile as it is inspiring. Her breakout moment came when she became the first woman to conquer the formidable 'Warped Wall' on the Australian version of the show in 2018, followed by a striking backflip on top. The visual of Vivian, clad in a 'Wonder Woman' outfit, clearing the wall, instantly catapulted her into the limelight. Subsequently, she became the only woman to complete the semi-finals course in the 2019 season.
In her journey, Olivia has worked alongside numerous other sportspersons and celebrities. These collaborations range from fellow 'Ninja Warrior' competitors like Ben Polson, with whom she shares a personal and professional relationship, to training alongside seasoned athletes like Ashlin Herbert and Bryson Klein. On her Instagram, Olivia often shares insights from her training sessions with Daniel Mason, Rhys Duch, and Maggi Morgan among others, showcasing a shared commitment to athletic excellence.
Awards and distinctions have followed Vivian's groundbreaking career, highlighting her significant contributions to the sport. In the 'Ninja Warrior' realm, she has several 'firsts' to her name, including being the first woman to hit the buzzer in an Australian 'Ninja Warrior' semi-finals. She has also represented Australia in the 'Gymnastics World Championships.'