After Matthew Perry tragically drowned on the weekend, the Daily Mail reported that his Friends costar Lisa Kudrow is considering taking his dog, Alfred.
Update November 2023: People has reported that Kudrow is not adopting Alfred, as the dog has been living with Perry's ex-fiance Molly Hurwitz, and was no longer his dog at the time of his passing. Continue reading for the original story.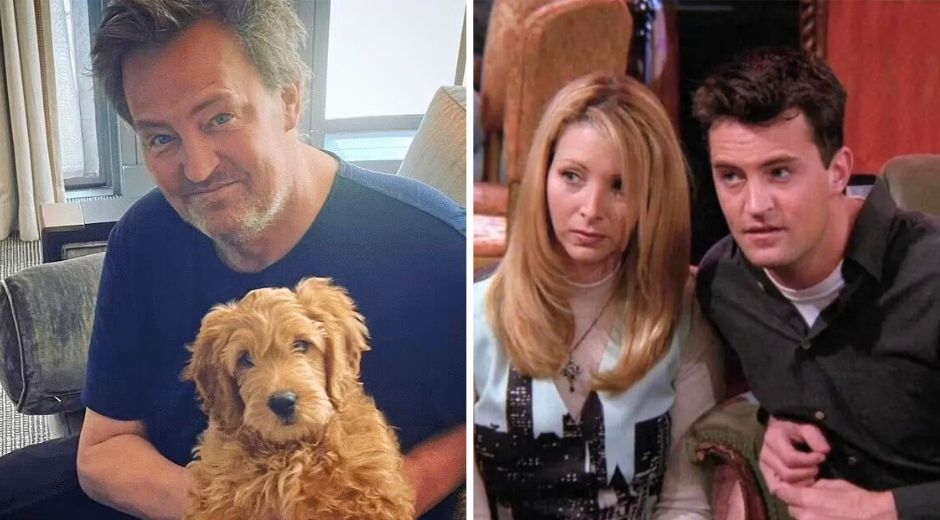 With the Friends cast, family, friends, and millions of fans still reeling from the news of Matthey Perry passing away, many are also concerned about his poor pup Alfred. Perry got the Goldendoodle around Christmas 2021, a month after he got engaged to then-girlfriend Molly Hurwitz. Then, according to a source of the Daily Mail, Kudrow said committed to attend Perry's funeral, as well as potentially adopt his dog.
Fans had already gone back to comment on Perry's Instagram posts of Alfred, to give their condolences and wish the pooch well. But since the rumor of Kudrow adopting broke, fans have returned to share the news with other fans, as well as to ask Kudrow to go through with the adoption. @simitha_sr3 commented, "So sad for this beautiful pup. praying he is taken care of after this tragic loss! Rest in peace Mat," which got a reply from @bethanypurdue saying, "I just read that Lisa Kudrow is going to adopt him!"
I know his dog will miss him so much I love that he had a dog they love you unconditionally and Matt needed that love

@panunex_123, Instagram, October 2023
Lisa Kudrow has one fur baby named Emma. We'll have to see if and when she'll get a new roommate!
For some Friends celebrity pet news from happier times, check out: Courtney Cox is an obsessed dog mom trying her best!