@TheCatLuminati, aka The Cat Whisperer, aka Christopher Watson, is a living legend for his peaceful vibes that kitties just seem to love, which led to him going viral on TikTok. He's known for his "pickup test", where he gently sees if cats he meets will let him pick them up.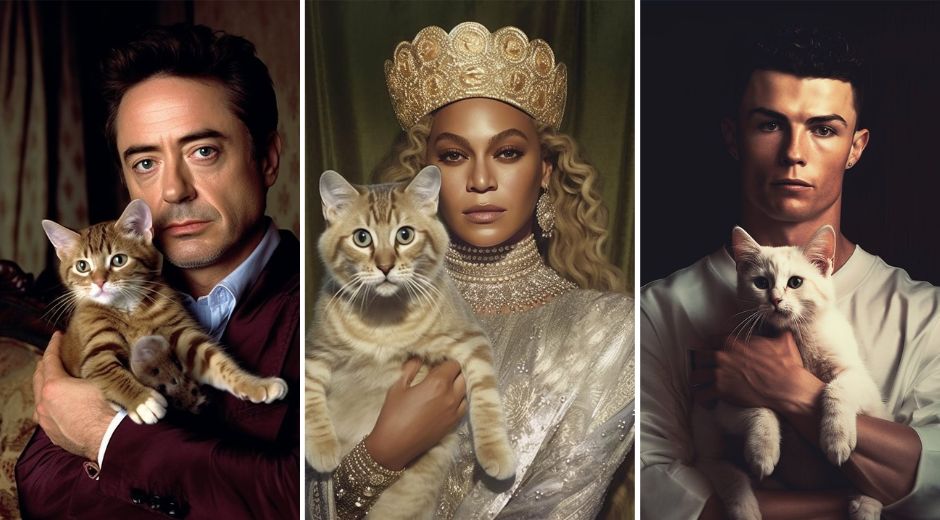 And from his recent post on Facebook, he's also a talented AI artist. This led to him creating a series of AI-generated portraits with MidJourney of celebrities doing his signature "pickup test."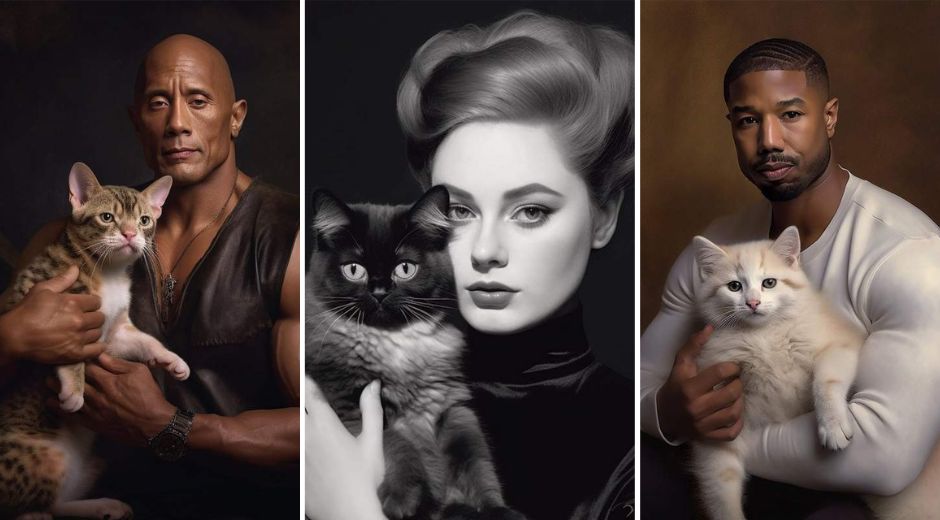 The cat-holding celebs include Beyonce, Adele, Dwayne Johnson, Elon Musk, Michael B Jordan, Shaq, Sam Smith, Ronaldo, and Robert Downey Jr.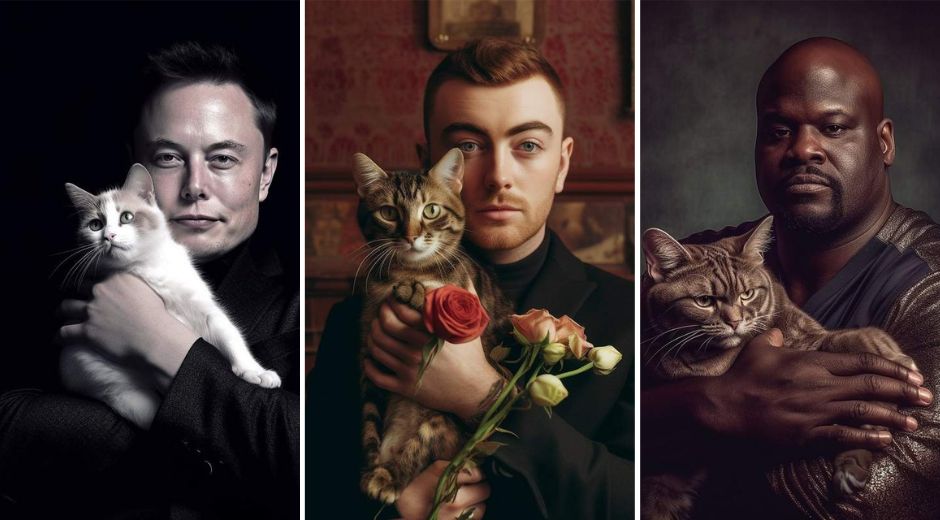 Make sure to follow @theCatLuminati on TikTok, Facebook, and Instagram. And check out our article: Christopher Watson @TheCatLuminati is a Cat Whisperer that delights felines and humans.