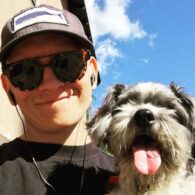 George (Oreo)
In 2015, Anthony Carrigan fostered a dog named Oreo whom he called George. He posted this farewell to Oreo on Instagram, "So long George, even though your name isn't George, it's Oreo. It's been fun fostering you while you've been on the lam, but I'm glad we found your owner. Take care Georeo."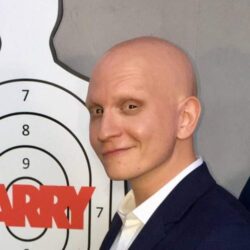 Birthday
January 2, 1983 (40)
Anthony Carrigan is an American actor best known for his role as NoHo Hank in HBO's "Barry", playing opposite Bill Hader as Barry and also starring Sarah Goldberg, Stephen Root, and Henry Winkler. For this role, Carrigan was nominated twice for the Primetime Emmy Award for Outstanding Supporting Actor in a Comedy Series.
Carrigan first gained recognition for his portrayal of Victor Zsasz in the television series "Gotham." The show premiered in 2014 and ran for five seasons, during which Carrigan's performance was praised by both fans and critics alike. His portrayal of the psychotic villain was both terrifying and nuanced, showcasing his range as an actor.
Following the success of "Gotham," Carrigan went on to work on several other notable projects. In 2019, he starred alongside Keanu Reeves in the action-thriller film "John Wick: Chapter 3 – Parabellum." He played the role of Zero, a ruthless assassin who works for the film's main villain. Carrigan's performance in the film was once again lauded, with many critics praising his comedic timing and ability to add levity to an otherwise intense film.
In addition to his work in film and television, Carrigan has also dabbled in voice acting. He lent his voice to the character of Ghost in the video game "Cyberpunk 2077," which was released in 2020.