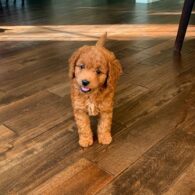 Cleo (Dog)
Alessia Cara adopted a dog named Cleo in July 2020. She introduced Cleo in a YouTube video to her fans.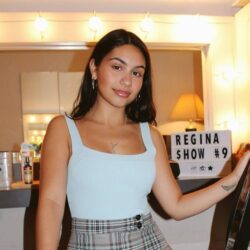 Birthday
July 11, 1996 (27)
Alessia Caracciolo, known professionally as Alessia Cara, is a Canadian singer-songwriter from Brampton, Ontario. When she was only 13 years of age, she started posting covers of songs that she performs on the online platform YouTube to showcase her ability and eventually gained a big following.
Alessia Cara's collaboration with Troye Sivan for the song "Wild" in 2016 saw the track go platinum in Australia, showcasing Cara's soulful voice to a global audience. In the same year, she worked with rapper G-Eazy on the track "Wild Things", further strengthening her presence in the international music scene. Alessia Cara's team-up with Logic and Khalid on the song "1-800-273-8255" in 2017 is another significant partnership, which garnered a Grammy nomination for Song of the Year and helped raise awareness for mental health issues. Her collaboration with Zedd on the hit single "Stay" in 2017 proved to be a chartbuster, reaching number seven on the Billboard Hot 100. In 2018, she lent her compelling voice to "Growing Pains" with Bastille, another remarkable example of her collaborative work. Another noteworthy partnership was with Juanes for the track "Querer Mejor" in 2019, which saw her trying her hand at Spanish language music and subsequently earning a Latin Grammy nomination. In the same year, Cara also partnered with American musician Alec Benjamin for the heart-touching track "Let Me Down Slowly". Furthermore, her duet with John Mayer for "Gravity" in his 2019 concert was highly appreciated by fans and critics alike. The talented singer also collaborated with the band Elevation Worship in 2021 on the track "Old Church Basement", showcasing her versatility across genres. Finally, her collaboration with rapper Big Sean on the song "Read Your Mind" in 2021 further underscored her impressive range in the music industry.