 No Pets (Andy Hull)
Andy Hull does not have any reported pets.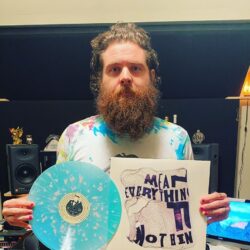 Birthday
November 7, 1986 (36)
Andy Hull is an American musician and songwriter, best known as the frontman of the Atlanta-based indie rock band Manchester Orchestra.
Hull's career has been marked by a series of critically acclaimed albums and a unique musical style that spans alternative rock, indie, and even orchestral compositions. With Manchester Orchestra, he's been behind hit albums such as "Mean Everything to Nothing" (2009) and "A Black Mile to the Surface" (2017). Beyond his work with Manchester Orchestra, Andy has released solo work under the name Right Away, Great Captain!, where he showed a softer, more acoustic side. His discography is a testament to his wide-ranging talents as a musician and a songwriter.
Andy Hull has worked extensively with other artists, adding unique touches to various projects. He has joined forces with Jesse Lacey of Brand New, Kevin Devine, Julien Baker, Tigers Jaw's Ben Walsh and Brianna Collins, Frightened Rabbit's Scott Hutchison, Grouplove's Hannah Hooper and Christian Zucconi, and O'Brother's Tanner Merritt. His collaborations extend beyond music into the world of film; he and bandmate Robert McDowell created the soundtrack for the 2016 film "Swiss Army Man," starring Daniel Radcliffe and Paul Dano.
Over the years, Andy Hull has garnered recognition for his artistic contributions. The soundtrack for "Swiss Army Man," which Hull co-wrote, also earned the Best Original Score at the 2016 Sundance Film Festival.