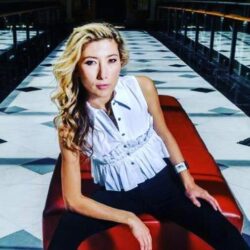 Birthday
February 22, 1982 (41)
Dichen Lachman is an Australian actress and producer. She earned recognition starring as Katya Kinski in the soap opera Neighbours (2005–2007) and as Sierra in Joss Whedon's science fiction drama series Dollhouse (2009–2010).
Lachman went on to portray Suren in the supernatural comedy-drama series Being Human (2012), Tani Tumrenjack in the military action-drama series Last Resort (2012–2013), Jiaying in the superhero drama series Agents of S.H.I.E.L.D. (2014–2020), Reileen Kawahara in the cyberpunk drama series Altered Carbon (2018–2020), Frankie in the crime drama series Animal Kingdom (2018–present), and Ms. Casey in the thriller series Severance (2022–present).
She has worked with a wide range of celebrities throughout her career, including Chris Hemsworth in "Thor: Ragnarok," Michael Fassbender in "The Counselor," and Tatiana Maslany in "Orphan Black." She also appeared alongside Alycia Debnam-Carey in "Fear the Walking Dead" and played a prominent role in the hit series "Agents of S.H.I.E.L.D." In addition, Lachman has collaborated with renowned directors such as Joss Whedon and Ridley Scott.