 No Pets (Michael Fassbender)
Michael Fassbender does not have any reported pets.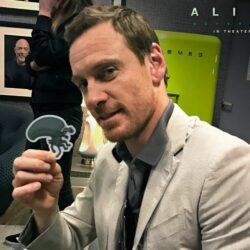 Birthday
April 2, 1977 (46)
Michael Fassbender is an German-Irish Actor. After getting cast in a play when he was 17, he decided he wanted to pursue an acting career. He enrolled in the Drama Center London, but dropped out to tour with a theater production company. His first on-screen role was in Tom Hanks and Steven Spielberg's Band of Brothers miniseries for HBO in 2001. He continues with smaller on-screen roles and theater productions through the early 2000s. In 2006, he landed a role in the film 300, starring Gerard Butler and Lena Headey, which lead to bigger roles in bigger productions.
In 2008, his performance in the film Hunger earned him a British Independent Film Award. His next starring role in the 2011 film Shame earned him Golden Globe and BAFTA nomination. 2011 also saw him in star in his most high-profile role as the young Magneto in X-Men: First Class and it's two follow-up films, playing opposite James McAvoy. Another notable role was his portrayal of Apple founder Steve Jobs in the 2015 film Jobs, which earned him an Oscar nomination for Best Actor. He's set to return to his role as the android David in the upcoming Alien: Covenant in 2017. He's also known for his relationship with actress Alicia Vikander.