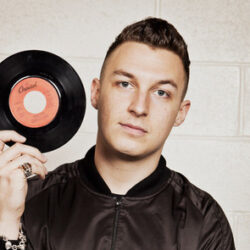 Birthday
May 7, 1986 (37)
Matt Helders is an established English musician, famed for his prodigious drumming skills with the rock band, Arctic Monkeys alongside Alex Turner, Jamie Cook, Andy Nicholson, and Nick O'Malley. As an integral part of the group, his prowess behind the drum set has contributed significantly to their global appeal and enduring success.
Best known for his pulsating beats and creative rhythms, Helders has been instrumental in shaping the Arctic Monkeys' unique sound across their discography. His breakout moment came with the band's debut album, "Whatever People Say I Am, That's What I'm Not," which became the fastest-selling debut album in British music history. Helders' distinct style has further elevated acclaimed albums like "Favourite Worst Nightmare," "AM," and "Tranquility Base Hotel & Casino," attracting widespread admiration from critics and fans alike.
Beyond his key role with the Arctic Monkeys, Helders has demonstrated a profound capacity for collaboration with numerous artists. His creative prowess was particularly notable when working with Josh Homme's Queens of the Stone Age on their album "…Like Clockwork," as well as with the legendary Iggy Pop on his album "Post Pop Depression." These instances showcase Helders' capacity to adapt his style. His collaborations are far-reaching, spanning multiple genres with artists including the UK rapper Dizzee Rascal, Sheffield crooner Richard Hawley, pop sensation Lady Gaga, indie rocker Miles Kane, and Afrobeat drummer Tony Allen, among others. In the realm of music production, Helders has made his mark as well, notably assisting in projects with Zach Dawes and Tyler Parkford's band Mini Mansions, and Pelle Almqvist of the energetic Swedish punk rock band, The Hives.
Helders has received several distinctions for his musical contributions. The NME Awards recognized his talent by naming him "Best Drummer" in 2008, a title that highlights his skill and influence. His role in the Arctic Monkeys' Grammy-nominated album "AM" as well as their Brit Award-winning album "Favourite Worst Nightmare," further testify to his contributions to the band's impressive legacy.