 Pet Cemetery
We were unable to find any information around Tierra Whack's dog which we presume the song Pet Cemetery was about.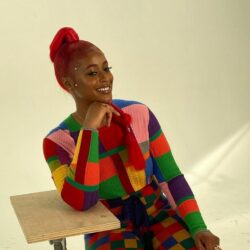 Birthday
August 11, 1995 (28)
Tierra Whack is an American rapper, singer, and songwriter from Philadelphia, Pennsylvania. She first gained attention with her debut album, "Whack World," which featured 15 one-minute tracks, each with a unique music video. The album received critical acclaim and was named one of the best albums of 2018 by various music publications.
Whack has collaborated with a variety of artists, including Beyoncé, Chance the Rapper, and Alicia Keys. In 2019, she performed at Coachella and made her acting debut in the short film "The Last American B-Boy," which premiered at Sundance.