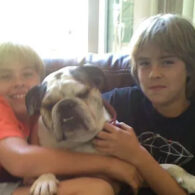 Bubba (Dog)
Dylan and Cole Sprouse had a bulldog named Bubba that passed away at the age of 12. The twin actors cared for the family dog until September 2017.
"Goodbye Bubba, Bubboo, Bubba the Love sponge, Old man, Stinky, Bubbi, Bubba-lo-drengi, Fatharkis, Bubbs, Baby Bubba, and Brother," Dylan captioned. "We've called you so many names during your 12 years of life. I love you and am happy to have had such a formative influence on my being. See you again in our next reincarnation."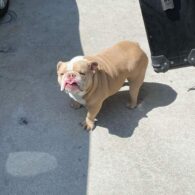 Magnus (Dog)
Dylan Sprouse had an English Bulldog named Magnus, aka the "Goblin King." Magnus sadly passed away in June 2023.
4 days ago Magnus passed away. The goblin king. this amazing guy is now in dog Valhalla. I'm gutted about it. He was too young, but in my eyes he always would've been too young no matter what age he passed. The time spent with him was a blessing. He helped me cope and deal with so many things during a time in my life when I desperately needed a companion like him. We are so lucky to have creatures like him on this earth, the time will always be too short. Give your dogs a hug when you can. I love you Magnus. I can never thank you enough except for the promise that when my day inevitably comes, I'll be there to meet ya, tennis ball at the ready.

@dylansprouse, Instagram, June 2023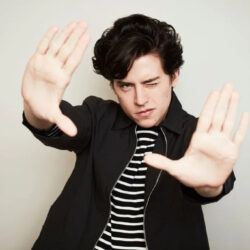 Birthday
August 4, 1992 (31)
Cole Sprouse is an American actor and photographer. He is known for his role as Cody Martin on the Disney Channel series The Suite Life of Zack & Cody (2005–2008) and its spin-off series The Suite Life on Deck (2008–2011). In his early career, he appeared in various projects alongside his twin brother Dylan Sprouse. In 2017, Sprouse began starring as Jughead Jones on The CW television series Riverdale.